From Provider to Patient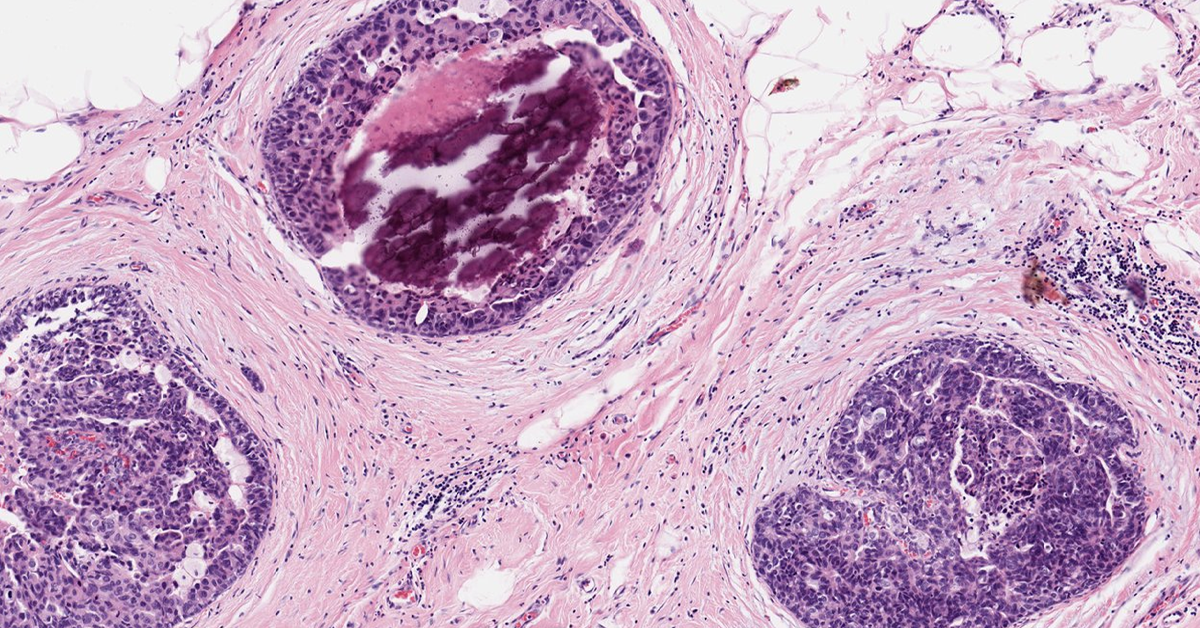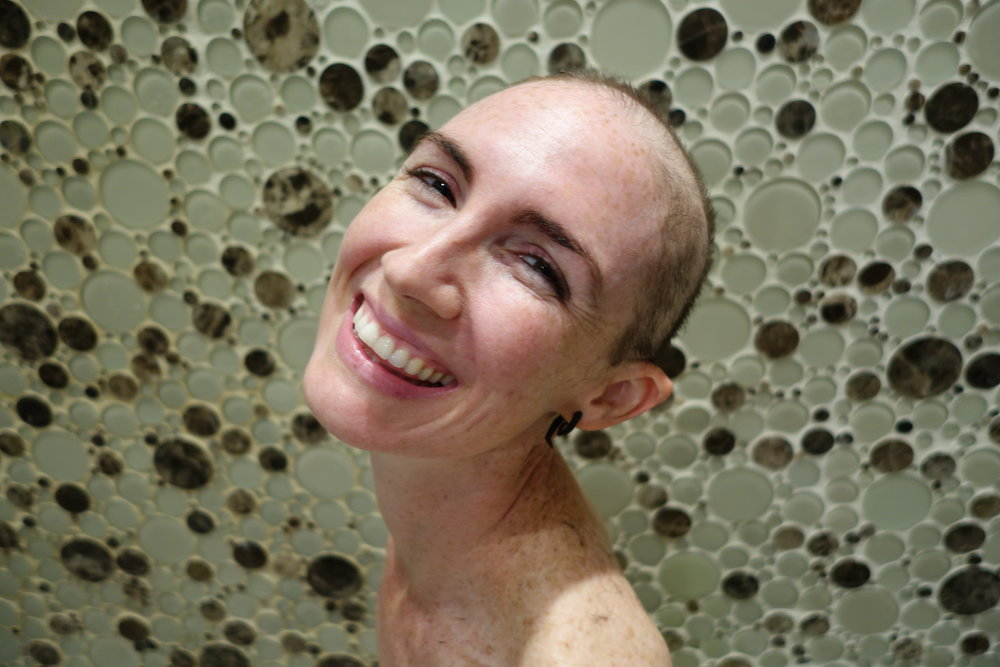 For those of you starting your clinical journey and beginning to work more closely with patients, we want to take the opportunity to share a personal account from a healthcare provider's perspective. During medical school, we oftentimes find ourselves searching for real-life perspective - from best practice manuals to second-hand guidance and advice from both mentors and professors. However, during the early part of medical training, we rarely get the opportunity to hear the perspective from a patient's point-of-view; let alone, a 'provider-turned-patient' account.
Amber Wright, a Cardiology Physician Assistant in New York City, switched from the role of treating patients to becoming one, after being diagnosed with Stage IIa breast cancer at the young age of 34. Her family history said it shouldn't be cancer. Her risk factors said it's not cancer. Her age said it can't be cancer. Her gut said it's cancer. She ignored her gut. When her clinicians weren't concerned or seeking further evaluation, she didn't insist.
Following a one and a half year period in which the signs and symptoms of breast cancer became increasingly more prevalent, on a late Thursday afternoon, Amber's fears were suddenly confirmed. She received a formal biopsy pathology, which was faxed to her office. It stated: Impression - invasive ductal carcinoma of left breast (the invasive carcinoma is poorly differentiated with focal necrosis and perineural invasion); Recommendation - surgical/oncologic management. Amber folded the report, placed it in her left, white coat pocket and continued to see the rest of her patients for the day.
What followed was a grueling and painful treatment period, which included a double mastectomy, chemotherapy with Cytoxan and Taxotere, followed by five years of Zoladex implantation with concurrent Tamoxifen therapy for the next 10 years.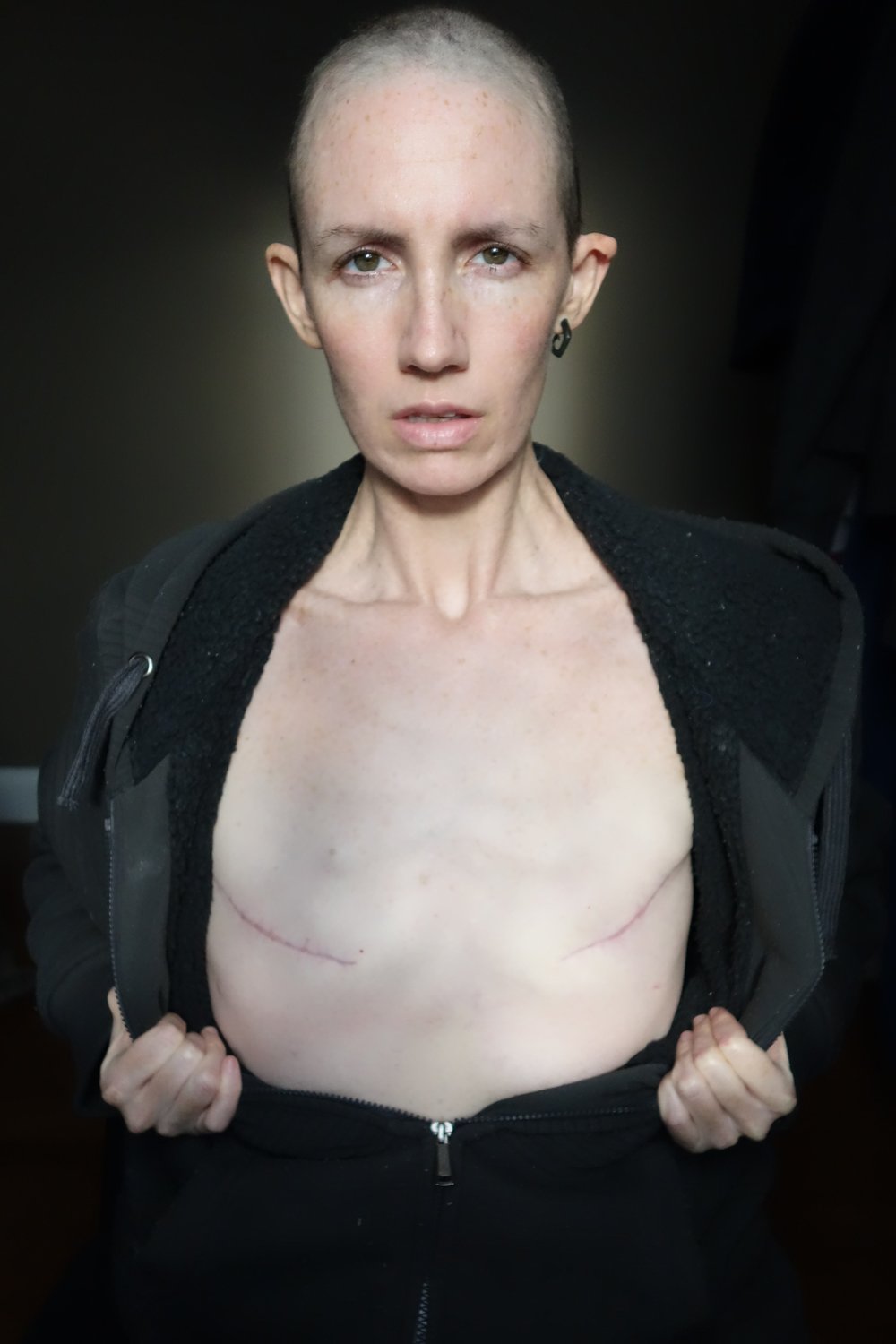 Amber's journey is one of courage and hope. She also has advice for future healthcare professionals, based on her personal experience under their care. This is Amber's personal account of how healthcare could be improved to positively impact both the physical and psychological well-being of patients.
According to Amber, healthcare professionals could model and learn from the team of physicians she worked with, who provided space for all of her questions and concerns and communicated the risks and benefits of each option. Here are some of Amber's suggestions based on her experience throughout her own diagnosis and treatment period:
"Healthcare professionals must watch what they say and should refrain from making assumptions about how a patient ended up with a condition. The resident that did my biopsy (the most painful part of the whole cancer treatment), patronizingly said, 'We healthcare providers are really the worst at taking care of ourselves.' She didn't know I had already been misdiagnosed twice in the past year and a half."

"Providers should invite patients/caretakers to audio record visits/conversations because it is nearly impossible to remember and understand all the information that is thrown at you as a patient. An audio record is valuable during the decision making time for reference and as a reminder of risks and benefits."

"I wish we had been told how long I might be in the hospital post-op so we could have planned better."

"Make it routine standard of care that every cancer patient has mental health care professionals as part of their treatment team, preferably on-site at the cancer/treatment facility."

"I wish more practitioners would make clearer recommendations for optimal treatments instead of shifting the burden of decision making onto the patient and their family. Unfortunately, in the U.S., litigation has created a lot of fearful practitioners that are unwilling to make strong recommendations in order to cover their own asses."

"I felt like I had to decide a burdensome amount of my treatment plan. Fortunately, for me, as a practitioner, I had access to information and was familiar with how to interpret study recommendations, standard of care and various options. It was overwhelming. Imagine what it must be like to be faced with these decisions without a medical background?"

"As clinicians, we have treatment algorithms, curves and probabilities about diseases that we can use to aid our practice. They are insufficient. Just like my doctors, we can practice medicine exceptionally well and still miss the diagnosis. We will never know our patients' bodies as well as they know their bodies."
"As clinicians, we treat the disease. Hospitals are sterile, disease treating compounds. We treat the coronary artery bypass graft in room 303 and the seizures secondary to metastatic carcinoma in 309. Patients are identified as their diseases. We do this out of habit and sometimes out of self-preservation. Being on the receiving side of being the young breast cancer patient in room 419 helped me see this is where healthcare fails. For me, practicing compassionate healthcare is more than medicine; it requires mindfulness and being present with every patient; seeing every patient as a person and not a disease to be processed in 15 minutes. It requires leaning into that difficult patient with compassion. It is about learning how to have difficult conversations. It is about embracing eye contact and sitting in uncomfortable silence when words fail. This experience helped me gain a greater compassion for my patients."
"The most important lesson for me was to prioritize more time for people and things I love and to express that love."
---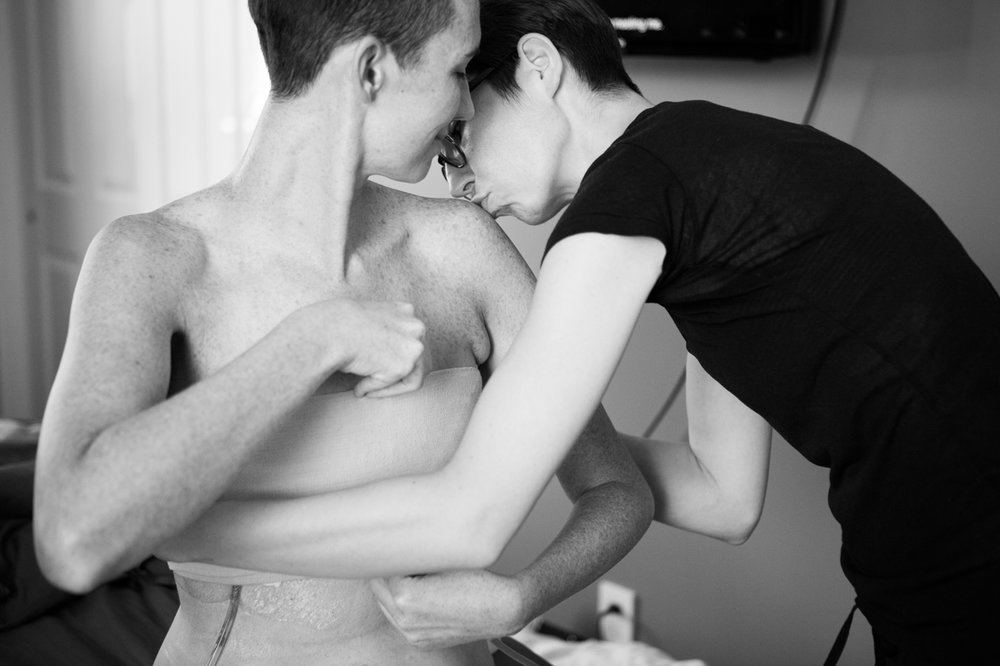 We want to take this time to thank Amber for sharing her powerful story with us. We are even more grateful that she has provided her contact details for those of you interested in reaching out to her. Feel free to contact her by mail at wrightlulu@gmail.com or follow her on Instagram: @cancer_ology or @wrightlulu.