AMBOSS Exam Simulation: Just Like The Real Thing!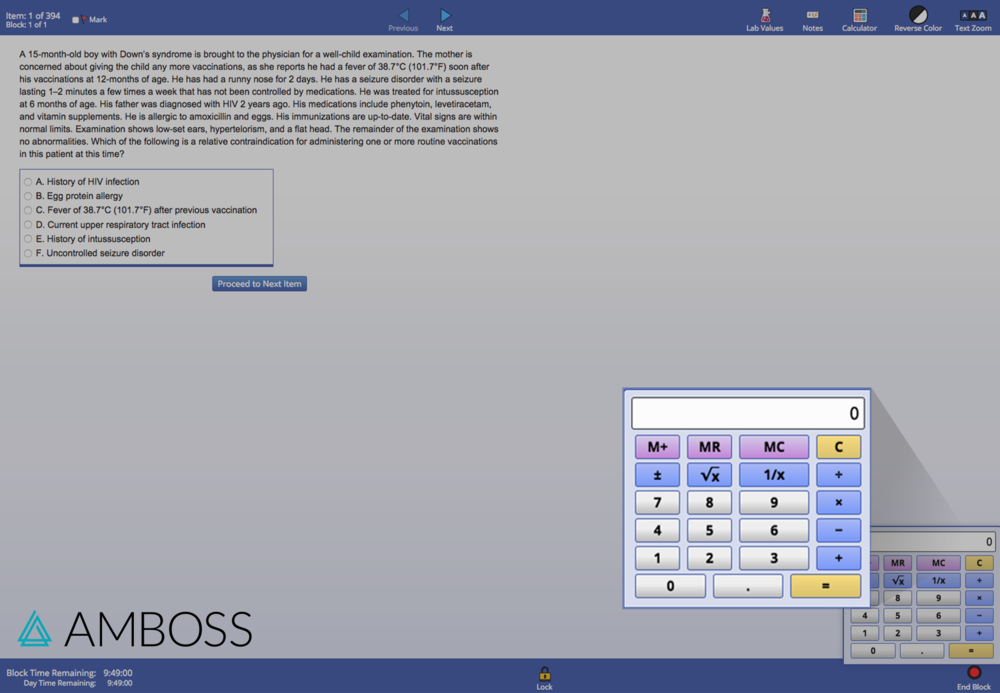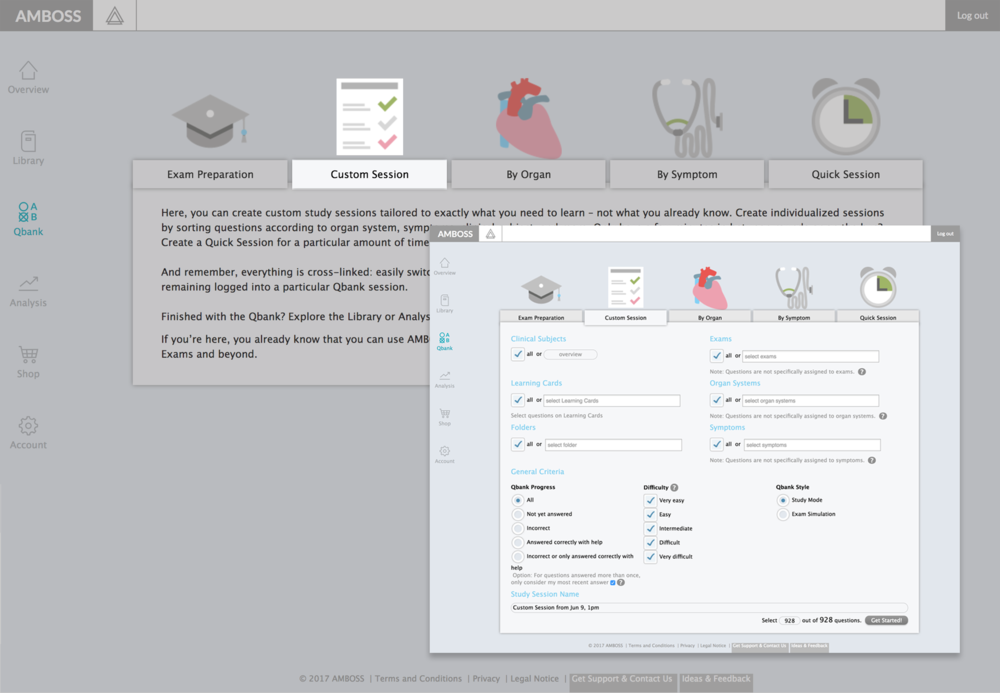 Don't get caught unprepared! With our new AMBOSS Exam Simulation, you can now practice under board exam-like conditions so you can stay calm under pressure and maximize your score!
Simulating a testing environment comparable to the NBME requirements, AMBOSS Exam Simulation offers notes, picture zooming, calculator usage and lab value access.
How Does It Work?
With Exam Simulation you can create custom study sessions tailored to exactly what you need to learn – not what you already know. If you're here, you already know that you can utilize AMBOSS to review and grasp clinical knowledge and medical content to help you prepare for Shelf Exams and beyond.
To get started in Exam Simulation:
Log into AMBOSS
Visit the "Exam Preparation" section of the Qbank
Check the box for "Exam Simulation"
OR
Access "Custom Session"
Choose "Exam Simulation"
If you are only interested in specific Articles, choose one or more topics from the drop down menu related to your subject(s) of choice.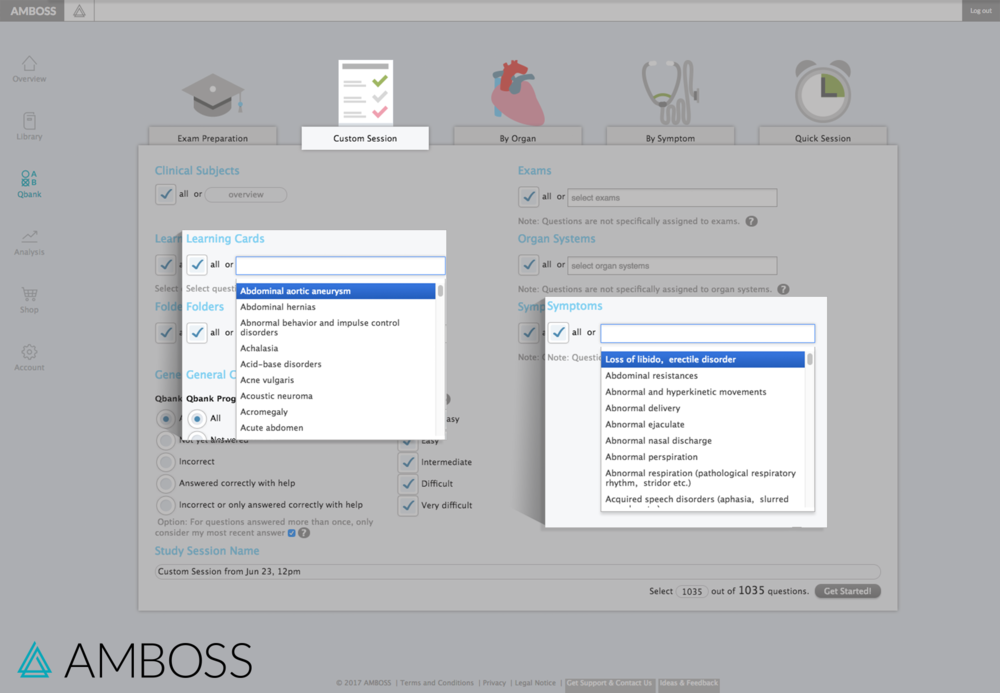 Lab Values
Once you set your parameters, you will enter a domain comparable to the NBME format. Just like the real thing, the exams are timed. Click on the "Lab Values" tab in the upper right corner to access values and concentration levels (blood, plasma, serum, hematologic, cerebrospinal fluid, sweat) for specific questions.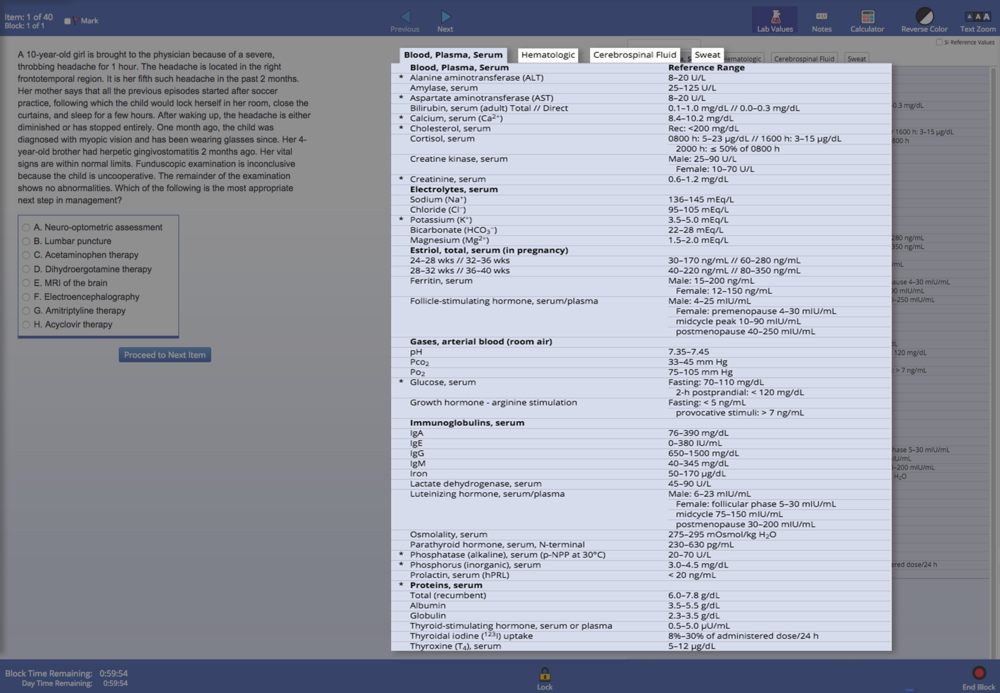 Personalized Notes
Maybe you want to take notes and save them for later use during your session - no problem! Toggle over "Notes" in the upper right corner to take personalized notes related to specific questions. During your Exam Simulation session, you can access the notes you saved, which are indicated by a yellow backslash next to the question number on the far left side of your screen. Add to the note whenever you wish or delete it once you've mastered the content/question.
**Reminder, notes will not be saved once your session in Exam Mode is complete.**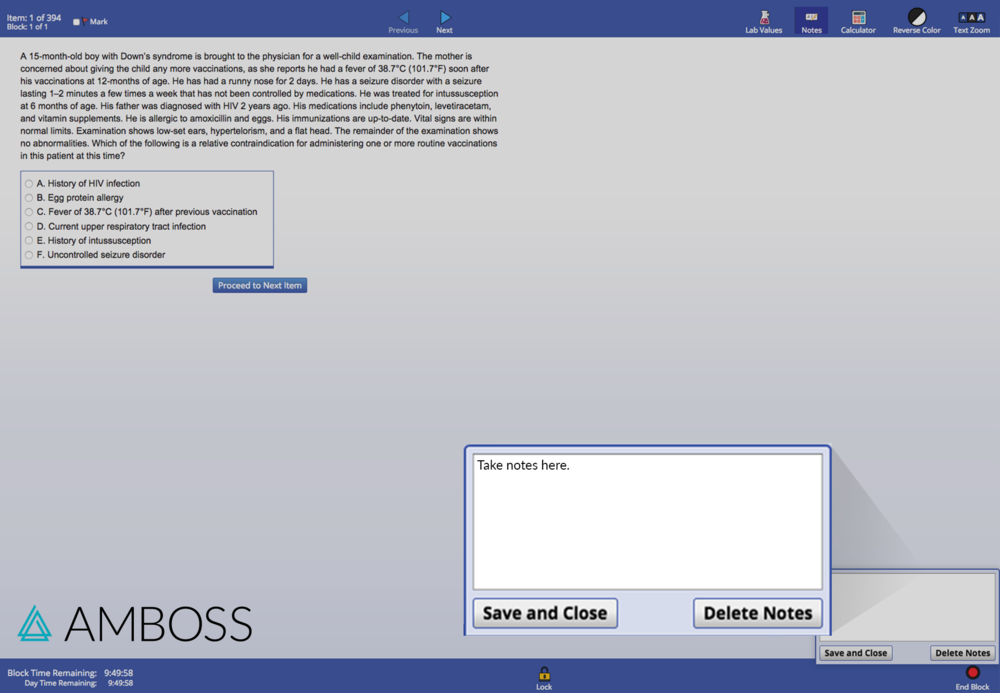 Calculator
You may need to obtain numerical data, such as urinary protein excretion estimations or results for LDL based on the Friedewald equation for low density lipoprotein. To do so, simply hover over the "Calculator" function to solve mathematical equations such as these and more.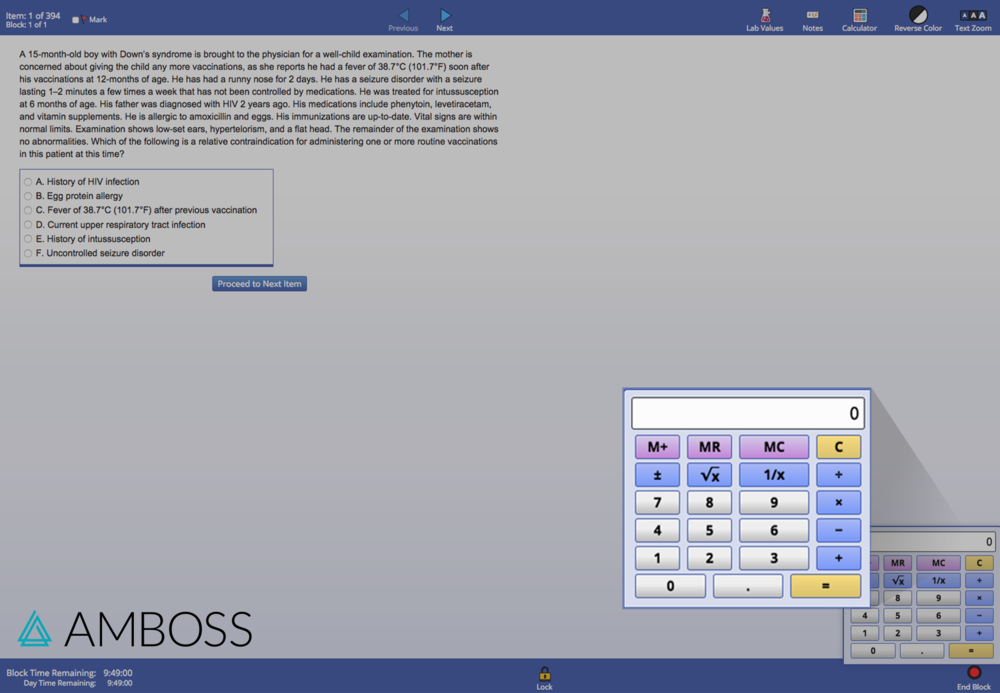 Zoom In and Out
Many questions are accompanied by images, x-rays, CT scans or MRIs. To enlarge the picture, click the image to zoom in. To return to normal viewing, simply click on the enlarged image to zoom back out.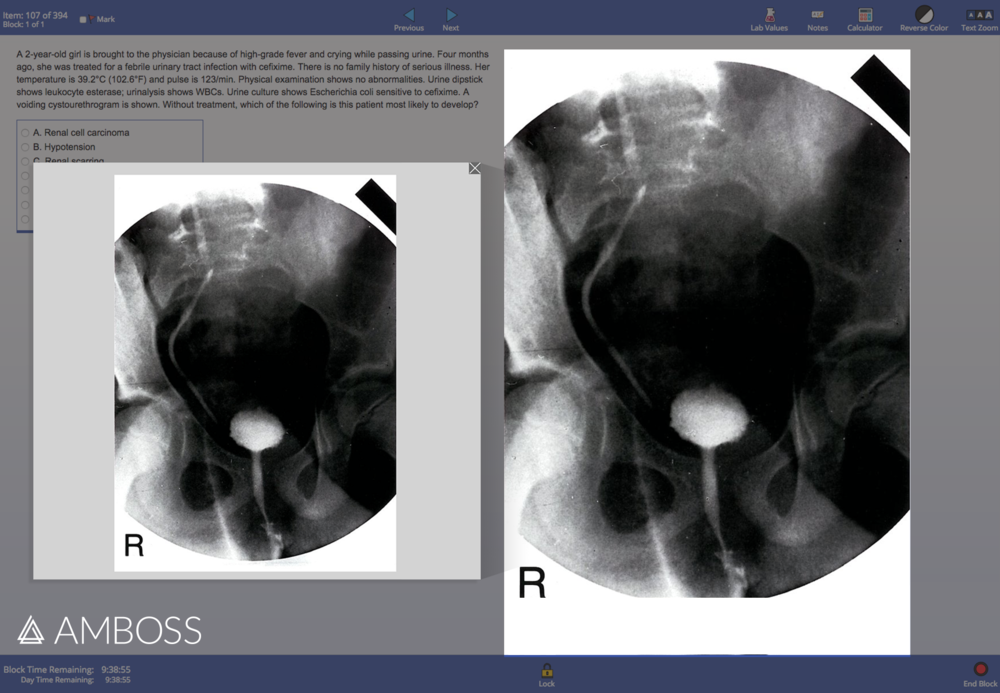 With AMBOSS Exam Simulation, you can now prepare for exams in a near identical NBME testing environment. So study smarter, not harder with AMBOSS and access a free 5-day trial today to check out our extensive Qbank and clinical knowledge library. Be sure to test drive all the features we have to offer, including note taking, picture zooming, calculator usage and lab value access to name just a few. What are you waiting for? Start exploring AMBOSS today!