Managing Med School Stress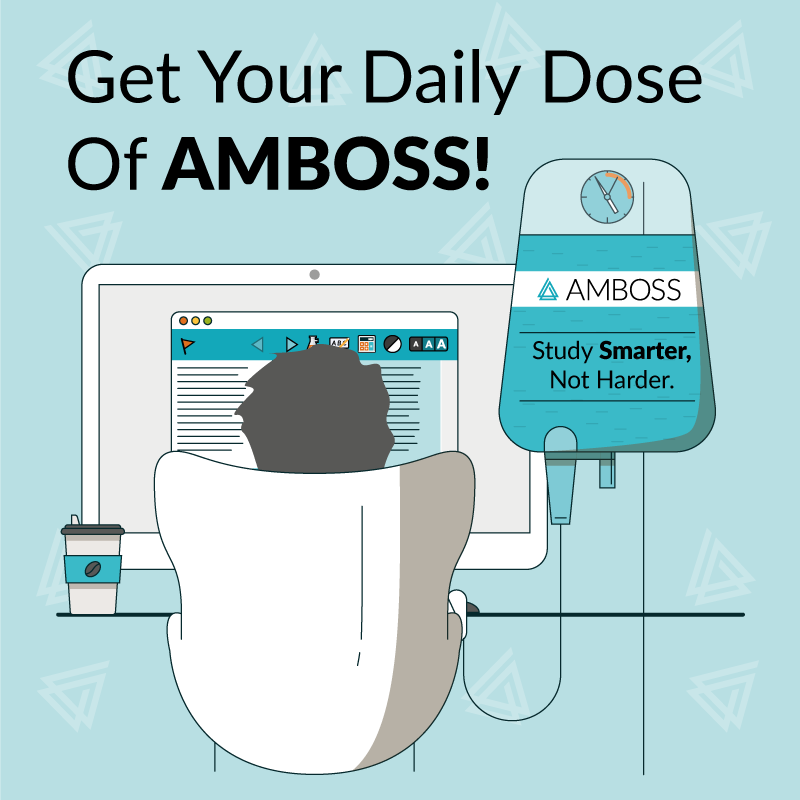 As a first-year med student, are you periodically checking in with yourself on your level of stress? With the semester well underway, there is no better time than now! We get it - the whirlwind of emotions in applying to med school, getting accepted, moving away from home, making new friends, finding time to study and prepping for exams can lead to insurmountable stress. Therefore, finding the right tools to manage stress is vital. With the right guidance and support, first-year med students can develop the necessary skills to maintain balance and avoid burnout throughout their studies.
With first-hand experience, Amna Iftikhar, a MS2 at CUNY School of Medicine in New York, talks about ways in which she managed stress during her first year of med school, which was a very demanding period of her life. She also discusses the importance of involvement outside of medical school and reverting back to her core motivation as ways of destressing.
1. How do you deal with stress as a med student?
"There's no doubt that med school is stressful and can take a toll on your mental well-being. No matter how much you plan and study, you will likely get stressed at least a few times in medical school. Therefore, it is important to figure out how you best deal with stress early on. I personally like to schedule time to de-stress and remind myself that I learn the material best when I am in a good mental state. I always take at least one day off a week and do something entirely unrelated to medical school - whether that's catching up on my favorite TV show, going out with friends, or spending time with family. I always try to remember that I am a human being first and a medical student second.
"I also recently got a kitten! Spending a few minutes a day playing with him automatically puts me in a good mood and shifts my perspective. I can study more efficiently because I feel less stressed. I am additionally trying to incorporate a little bit of exercise into my routine. Not only is it good for my physical health, but it's also a great way to release any frustration or anxiety."
2. What 'destressing' resources are available at your school?
"My school has a director of wellness and counseling who arranges wellness activities for students. Some of those activities include mindfulness sessions 3-4 times a week, as well as fitness classes, such as yoga, Zumba, spin and stretching. We also have a gym on campus that is available for students to use.
"In addition, our school administrators really pay attention to the needs of students and have adopted a pass/fail system to lessen the likelihood of burnout. This drastically reduced the amount of stress my class now feels. We can now devote more time to being well-rounded students rather than studying all day to get an A on tests."
3. Which of these school resources do you take advantage of and how have they helped?
"I had a particularly hard semester a few years ago, which left me so anxious and stressed that I could not focus while studying. I was skeptical to try the mindfulness sessions at school to cope with the stress. However, I decided to attend a session and was so happy that I did. Practicing mindfulness helped me face my anxiety and clear my mind. After just a week I found myself to be more mentally healthy. Although I no longer attend the mindfulness sessions at school, I still practice it on my own. It is a great way for me stay focused while studying."
4. What recommendations would you give to first-year med students who don't feel confident enough in their skills to appropriately deal with stress?
"The first thing I would recommend is to avoid developing unhealthy habits when dealing with stress. For example, some people like to eat junk food when they are stressed. I used to reach for chocolate and sweet things to comfort me in the past. I quickly gained 5-10 pounds in my first year of med school and decided I needed to change this habit. Now, when I am stressed, I choose to drink tea or eat fruit instead.
"Another piece of advice is to incorporate destressing activities into your routine. Add them into your schedule and don't compromise on it. If you enjoy salsa dancing on Friday nights, then go dancing, even if you feel stressed. You will feel refreshed and ready to get back to the books afterwards. If you start to skip out on taking care of yourself, you will burn out quickly and become more stressed later. Once you learn how to deal with stress, you begin to enjoy life and can better appreciate the journey of becoming a physician."
5. How have you been able to channel the stress you face in med school to be more productive?
"When I was an undergraduate student, I would handle stressful situations the only way I knew how - procrastinating and sleeping instead of doing my work. That doesn't work in medical school! Now, whenever I feel overwhelmed by the volume of material, I make a schedule of what I am going to study and when I am going to study it. By breaking the material up into smaller chunks, I am more likely to study and get those tasks done. While making this schedule, I try to be realistic and leave some time in the day to relax. I know that I will be most productive when I am refreshed and in a good mental state."
Remember to enjoy yourself. Surround yourself with a solid support system to help you through the difficult times. Acknowledge that you've worked incredibly hard to get to where you are. Embrace each and every experience and interaction you are granted in medicine and try to be appreciative of the process. March forward with confidence, be thirsty for knowledge and know you have what it takes to be a doctor, otherwise you wouldn't be here in the first place.
---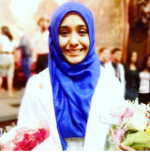 Thanks to Amna Iftikhar, a MS2 at CUNY School of Medicine in New York, for collaborating on this blog. Her first-hand experience in effectively managing med school stress was validated by her incredible tips. Be sure to check out our interview with Amna for #anatomyofamedstudent on our Instagram handle, AMBOSS_Med.
---