Your Residency Interview Must-Haves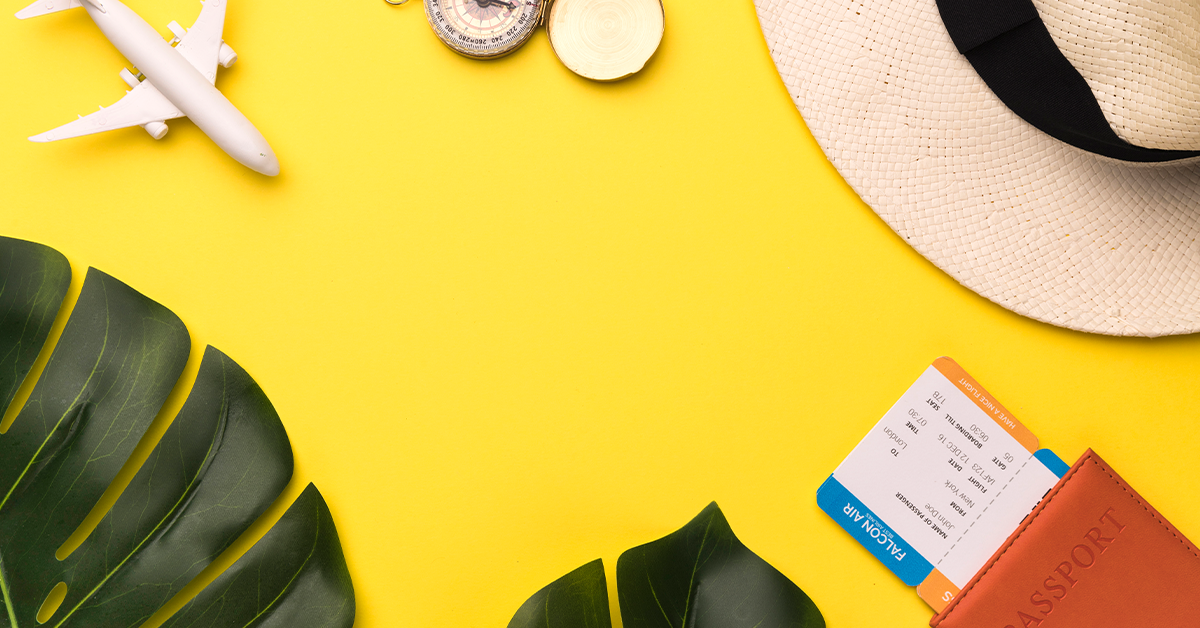 Last updated: May 2022
Interview season is finally upon us! These are the times that all medical students dream about: the culmination of four years of hard work and the beginning of a new chapter in their medical careers. Though, while it's exciting, it also can be a very busy and stressful time. I've been on a few interviews myself and know how it goes. With that experience, I've gathered a number of tips as well as great advice from others that I'd love to share.
Below is my list of must-haves for interview day, to keep you comfortable while you travel and warmed up in the hours before.
Staying hydrated during travel is so important, and a tall, slim bottle or collapsible cup that can fit into my bag makes that easier. Pro tip: most hotels do not offer water for free, but they do have ice and coffee makers. To fill my water bottle, I get ice from the machine and then pour fresh-brewed hot water over it. Easy!
Travel days at the airport can be difficult, but you can save yourself some time by investing in TSA Pre-Check. Also, keep your travel days organized by creating "Interview Detail Sheets" ahead of time. I made my own template for these and included information like airline name, time of flight, interview location and contact information, and any other pertinent details for the interview. That way, the information you need is at your fingertips and not buried in your email somewhere.
For staying cozy on airplanes, I highly recommend a travel scarf or a comfy cardigan. Scarves like this one have snaps that allow it to convert into a cardigan. These sweaters are also perfect for long travel days and can double as a pillow.
Packing light can be difficult, but I have found some great items that help with that! Reusable spray bottles can hold hair spray, mouthwash, makeup setting spray, wrinkle releaser, or any other liquids, and they take up very little room. If you are really tight on space, you can opt for multitasking items, such as a lotion that can be used on your face and body, or opt for single-use portions of all the necessities (shampoo, conditioner, shaving cream, face wash, etc.). Portable containers in a variety of sizes can also be helpful to keep jewelry, pills, and other small items organized inside your toiletry bag.
My best packing find has been this garment bag--it is life-changing! Use it to keep your clothes from wrinkling and fold it into a duffel bag to hold shoes, a laptop, and much more.
Footwear can be difficult to figure out for interview day. For those who would like to wear heels, I would recommend taking a pair of foldable flats in your bag. Whatever shoes you decide to pack, keep the inside of your bag clean by covering the bottom of your shoes with a shower cap. You can find inexpensive packs of these at dollar stores.
One of the best parts about interviewing is the opportunity to explore so many new cities and to envision yourself living there. I like to do this by going on a run around the town. Make this easier by wearing your exercise clothes on the plane. That way, when you land, you are ready to go! And don't forget a travel umbrella in case of rain.
Of course, take a pen and paper with you to jot down notes about each school you visit. I also like to write down what I talked about with interviewers so that I can personalize my thank-you notes later.
Lastly, on the actual interview day, it's a good idea to keep the following with you: floss, a small folding hairbrush/mirror, lip balm, stomachache and headache medications, clothing refresher wipes, anti-blister balm, and fashion tape.
Tuck these away in your mind (and suitcase) and you'll feel ready to tackle your residency interviews, no matter how far you traveled to get there. And, of course, don't forget to take a big smile along and lots of enthusiasm. Good luck!
---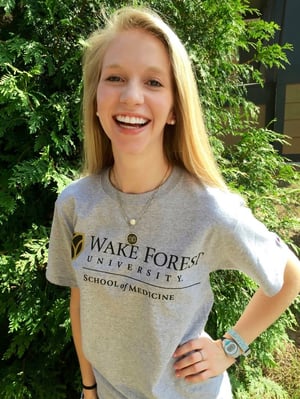 Sarah Reel is a rising PGY3 Categorical Pediatric Resident at
Cincinnati Children's Hospital
. She will be applying for a fellowship in Hematology & Oncology. When she's not spending time at the hospital, she loves to run, make jewelry, and spend time with her husband and two cats.
You can read her previous blog post for AMBOSS here.