MS1's! Last Summer Travel Tips On A Budget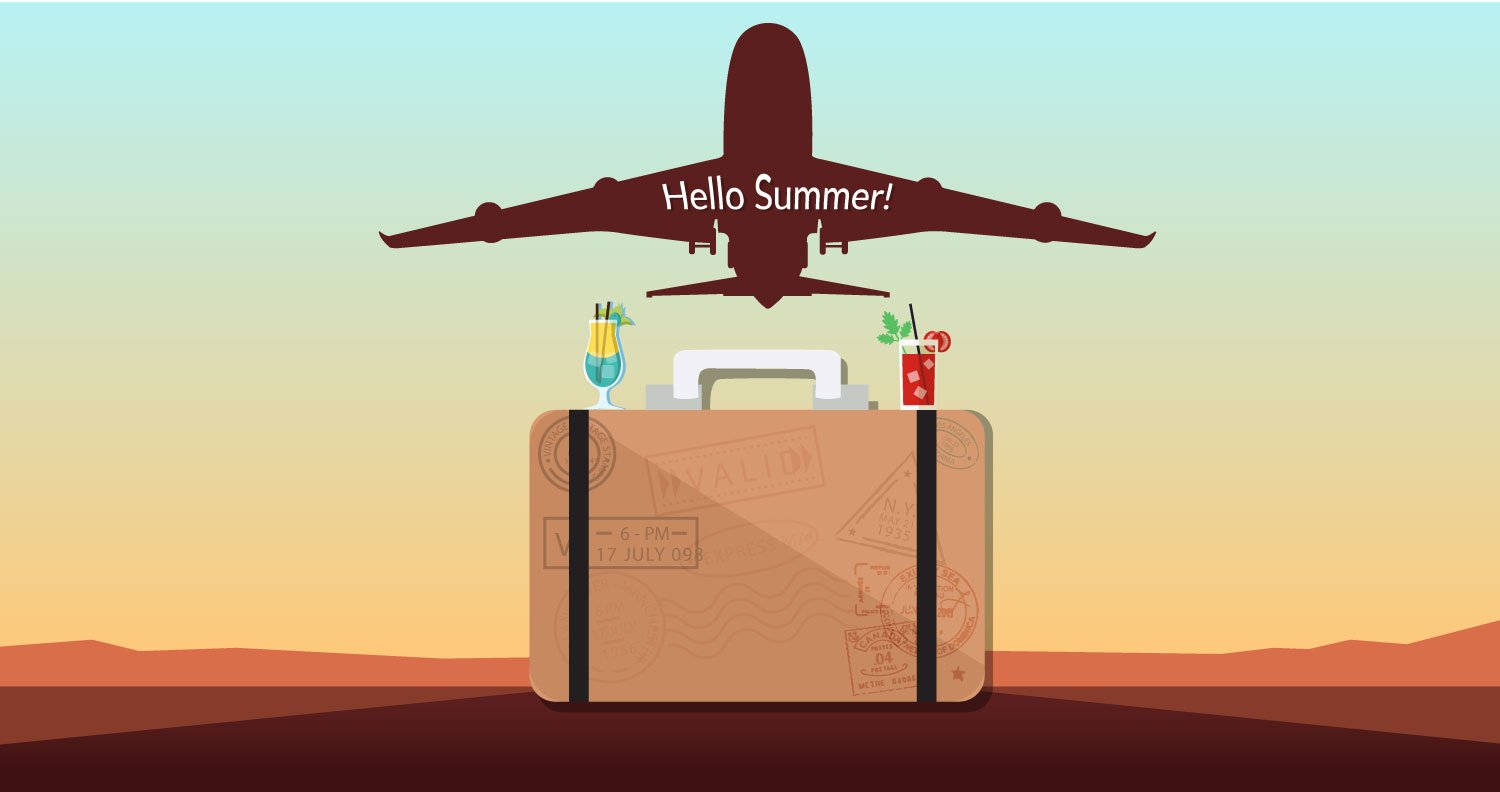 How will you enjoy your last summer?
So, you're just finishing your first year of med school? Looking for some inspiration on how to spend your summer break? We've put together a list of travel itineraries that won't cost you an arm and a leg - you'll need those appendages later on, during rotations!
The summer between your first and second year of medical school is often coined the "last summer," since the following summer months will be spent studying for Step exams, preparing for clerkships and obtaining residencies. While the length of this initial summer vacation varies, depending on your school's curriculum, most first-year med students receive a substantial break, ranging from two to three months.
So what will you do with all this extra time? While many medical students transitioning into their second year conduct research or volunteer at international health facilities, there are many other options to consider. Whether you're the type of person that only needs a long weekend to rejuvenate or one that requires a two-month road trip, some form of vacation may be just what the doctor ordered! Since medical school is costly enough, here are some travel itineraries that won't break the bank and will allow you some time to revive for the long road ahead!
North America
Nashville, TN
Craving live music and locavore-friendly food? Why not visit Music City? From great vintage selections (Music City Thrift) to amazing coffee (Barista Parlor), this city has everything to offer for "on-a-budget" travelers. Foodies will be delighted by the culinary scene, which is placing Nashville on the gastronomic radar! Check out Loveless Cafe for some Southern comfort home cooking or, if you prefer more contemporary cuisine at a moderate price, be sure to drop by Rolf and Daughters, where industrial chic meets new American fare!
Kansas City, MO
Maybe I'm partial because this is my hometown, but this city is absolutely amazing and cheap! If you love BBQ, you won't be disappointed. Joe's Kansas City BBQ is not only world-famous, it's similar to the vibe of Missouri in general - non-pretentious. Travel to the West Bottoms, one of the oldest areas in the city, to shop in one of the many eclectic boutiques. While there, grab a drink and/or snack at Westside Local, a farm-to-table hotspot for locals living in this tree-lined area. If you're into jazz, check out the Green Lady Lounge. Don't be fooled by the hole-in-the-wall vibe. This martini lounge is one of the best jazz clubs around!
San Luis Potosí, México
This under the radar Garden of Eden is both breathtaking and affordable. Picture hidden pools, mysterious caves, secret waterfalls, and for the more adventurous - cliff jumping! White water raft through turquoise waters and limestone canyons by day and dine on $3 homemade tacos and local beer by night. This piece of paradise will set your adventurous spirit free without emptying your pockets, leaving no excuse to travel south of the border!
European Destinations
Berlin, Germany
Frugality doesn't have to mean slumming it. The Circus Hostel, a popular hostel among student travelers houses a microbrewery and is steps away from the Rosenthaler Platz U-bahn. Hungry? Cheap eats are ample in this thriving metropolis. Diners can spin the culinary globe without going broke. Check out Markthalle Neun for Street Food Thursdays and the recently added, Breakfast Market, which serves brunch until 6pm every third Sunday of the month. Wanna dance for free? No need to stand in line at Berghain! Head to Friedrichshain, a bar-lined district housing Trust, a no cover charge hot bed of techno heads, freebie raves and black lipstick wearing bohos. If you are into more of a chill evening, head to Prenzlauer Berg for "pay whatever you feel" rates at local winebar, Weinerei. Be sure to stop by the AMBOSS office, located at Torstr. 19 in Mitte, to say hi. Students are always welcome to swing by and hang out on our rooftop terrace!
Athens, Greece
Surfacing from austerity, Athens culinary, arts and nightlife are flourishing while prices remain low. Although you should certainly delight in the aromatic flavors of Mediterranean cuisine while in Athens, it would be a travesty not to mention Chez Lucien, a wonderful French restaurant on no one's radar other than the locals. Located at Troon 32, a tree-lined, cozy street, this tiny restaurant houses a flavorful punch of decadent French fare at affordable prices. After a full belly, roll home to City Circus, a hip and cool hostel in Psirri, a vibrant central neighborhood filled with mid-century antiques, graffiti and lively bars.
Budapest, Hungary
This historic Hungarian capital on the Danube is a must see while still leaving plenty of cash in your wallet. Indulge on decadent cake at city staple, Gerbeaud House, "wake up with pálinka" (local liquor), as the Hungarians say and sweat it out in one of the many famous thermal spas. Visit popular Kiraly Utca Street, filled with hip coffee houses (kávéházak) and eclectic bars in a groovy neighborhood. Grab an affordable and delicious meal at Lehel Food Market and wash it down with a cheap drink at Szimpla Kert, a ruin bar in the heart of the Pest party scene. Don't miss out on Lake Balaton, the largest lake in central Europe. Located 30 minutes outside of Budapest by train, it's a popular summer hangout for travelers looking to escape the big city and beat the summer heat! Budapest is a beautiful bargain!
These are some of our favorite budget destinations, but we realize there are tons of other great options. We'd love to hear some of your suggestions! If you are interested in sharing your travel ideas, please click HERE to be featured in our next holiday blog post and receive free AMBOSS access for one month! Stay tuned for more summer travel itineraries focused on more North American cities and other international travel destinations.