Blood Donations: It Takes All Types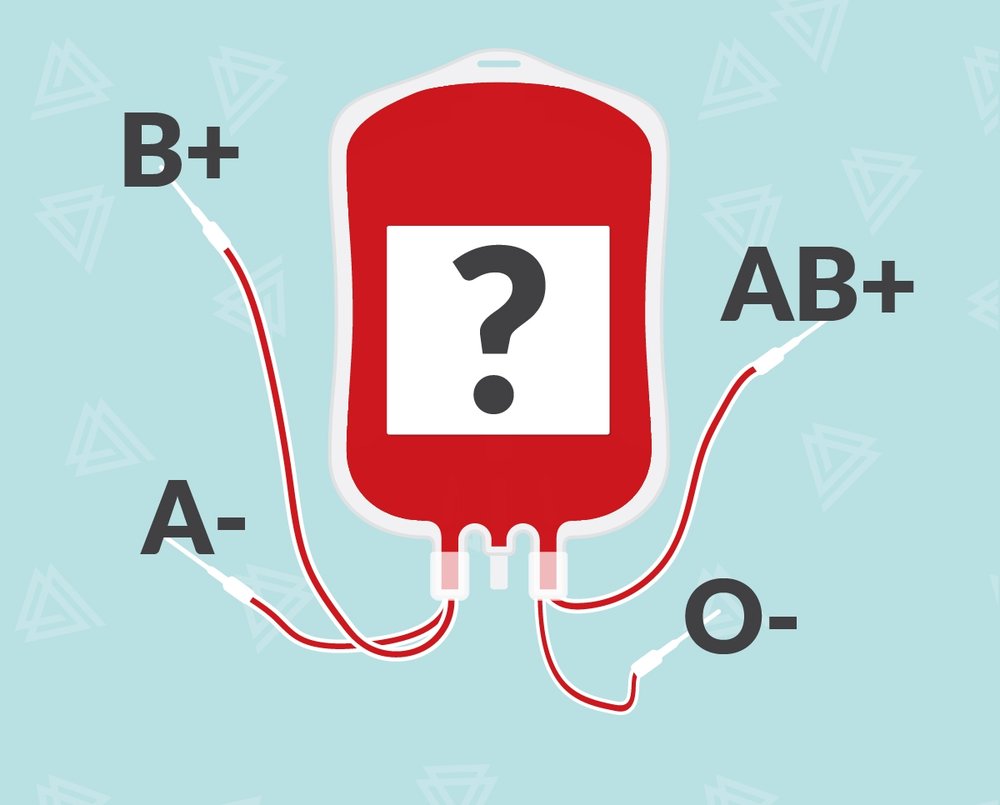 Blood donations often drop at the beginning of the year due to the holidays, hectic travel schedules, bad weather and sickness. That's why January is National Blood Donor Month – to encourage giving blood and boosting the seasonal short supply. To help understand why medical students often avoid this simple, yet lifesaving act, we took some inspiration from Marie Nguyen, a medical student at Griffith University (Australia). Marie coordinates her university's student society blood donation campaign and helps run the Vampire Cup - an annual blood donation competition between medical schools in Australia. Here are three reasons why you, as a medical student, might want to consider donating this month.
Reason #1: It's just a pinch
When you consider that every two seconds, someone in the United States needs blood, you can appreciate that the winter months are a particularly desperate time for donations. While many people, including medical students, are apprehensive to donate blood, it is a safe, four-step process which typically takes less than 10-12 minutes and includes the following agenda: registration, medical history, a mini-physical and refreshments.
Marie understands that medical students can be apprehensive about donating. "The reasons can be personal, religious, cultural or health-related. I remember trying to persuade two medical students in my cohort to donate last year - they told me they were afraid of needles. Many people might feel this way at first, due to lack of experience in giving blood, regardless of having a medical background or not. I kept encouraging them and it finally paid off. After donating, they wondered why they had ever hesitated to begin with.
"No one should be forced to donate against their will. Everyone should have autonomy over their own bodies. It is important for us to be aware that the seemingly 'scary' side of blood donation isn't so frightening after all, and that donating is a very safe process."
Reason #2: Feeling accomplished
Although an estimated 38 percent of the U.S. population is eligible to donate blood at any given time, less than 10 percent of that eligible population actually does so each year. According to Marie, "even if you are ineligible to donate, you can still encourage others to do so. As a medical student, the best part about donating (whether directly or indirectly) is being able to contribute to society and save lives before even graduating medical school. I will never forget the day one of my classmates thanked me for encouraging her to donate, as it opened her eyes to how much she could do for others. Now, she is a regular donor. To be able to make a significant impact on another person's life during a vulnerable time is very special."
Reason #3: It's not just a numbers game
Each day, 41,000 blood donors are needed across the U.S. When you become a blood donor, you give blood and life to people who really need it.
Which patients will benefit from your donation the most? Some diseases require frequent blood transfusions throughout a lifetime (such as sickle cell disease, affecting 90,000 people in the U.S.), and some disease require transfusions during treatment (such as cancer patients undergoing chemotherapy, of which there were an estimated 1.69 million new diagnoses last year). And, patients who have been in an accident may require a hundred pints of blood over the course of their recovery.
As a medical student, make it your New Year's Resolution to become a blood donor (or encourage those around you to donate), and start your year knowing you've already saved a life. If you've come to the end of this blog and still don't know your blood type, here's a hot tip: You can easily find out after your first donation!
---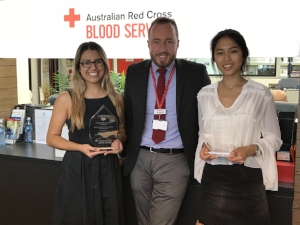 Thank you, Marie (far right), for sharing your story with us!