Honor Thy Shelf With These Surgery Rotation Tips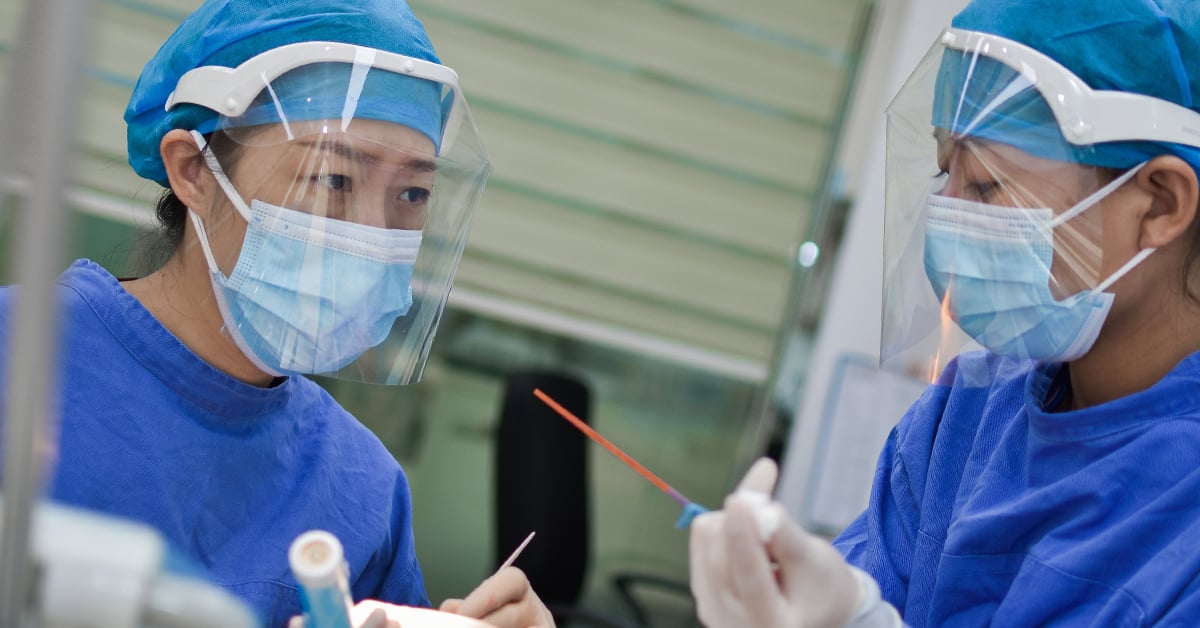 Last updated: Sep 10, 2020
Ready for your NBME® surgery Shelf exam? While the focus this time will be more on how to quickly discern whether a patient needs an operation and less on specific medical care, you'll want to make sure your frame of reference on general medical knowledge is strong enough to make the right call. The right resources — a rich Qbank and medical library, for example — can help get you there.
---
Preparing for your clinical rotations and Shelf exams? Check out AMBOSS for Clerkships
---
Prepare for the surgery Shelf by following Adriana Wong's lead. An MS3 at the University of Miami Miller School of Medicine, Adriana has shared her surgery rotation experience to help you prepare for your own clerkship. Adriana details how she manages her study time and how she prepares for her upcoming Shelf exam with AMBOSS.
Surgery Shelf Life
Adriana's rotation begins at 5:30 a.m. and involves pre-rounding and preparing patients for surgery. When she arrives at the hospital, she first checks the daily schedule. She then determines which cases to scrub into. "I always try to switch it up and see something I haven't seen before."
After a long day, Adriana chooses activities to clear her mind and regain some lost energy — a quick workout and a nutritious dinner seem to do the trick. The rest of the evening is spent reading and doing practice questions. "There is so much to do during the surgery rotation that I never get to bed very early."
Note: Be prepared for less sleep during your rotations.
Surgery Shelf Preparation
In total, Adriana has 12 weeks to prepare for her surgery Shelf. While the clerkship length may differ at your program, it's important to dedicate time each day to prepare for the exam. For Adriana, this means studying four hours per day, six days per week.
Surgery Shelf Resources
During this 12-week period, Adriana uses a multitude of resources. "I started out using Dr. Pestana's Surgery Notes as an introduction to the topic. I've now been utilizing Surgery: A Case Based Clinical Review to study cases that are relevant to the patients I'm seeing. It's nice to read up on the chapters that are relevant to the cases we are learning about in the clinic and the OR — I find it makes it stick better.
"To actively test my learning, I follow up with 25 questions a night from my Qbanks. I use both AMBOSS and UWorld. In addition, I like to have a pretty solid study plan mapped out. I've been using Cram Fighter to help me plan out my days. It keeps me on track and super organized."
Surgery Shelf Shortcomings
While all of these resources have been useful, Adriana "found Pestana's Surgery Notes weren't detail-oriented enough to be prepared in the OR, so supplementing de Virgilio was necessary for learning aspects of surgery which I hadn't yet learned in other clerkships — common complications and things not to miss."
There were shortcomings with other resources as well. According to Adriana, "there are less than 150 questions on UWorld dedicated to surgery. I found that concerning since I love to double-check my mastery of concepts with practice questions."
Surgery Shelf with AMBOSS
Supplementing her learning with AMBOSS proved essential: "AMBOSS includes pretty difficult questions! It was nice to use UWorld for the "bread and butter" type of questions, but AMBOSS tested my knowledge of fine details on the procedures and surgical considerations."
While your days may seem long and exhausting during rotations, Adriana suggests "squeezing in studying whenever you can, even between cases. It's important to use readily available study aids, like Anki flashcards or the AMBOSS apps, which are available both on- and offline." While rotations are both physically and mentally demanding, they won't last forever. No matter what rotation you're on, use your time wisely and keep going, even when you don't feel like it. It will all pay off in the end.
---
Be prepared for every clinical rotation with the AMBOSS Clerkship Survival Guides