How to Take USMLE®️ Step 1 Webinar Series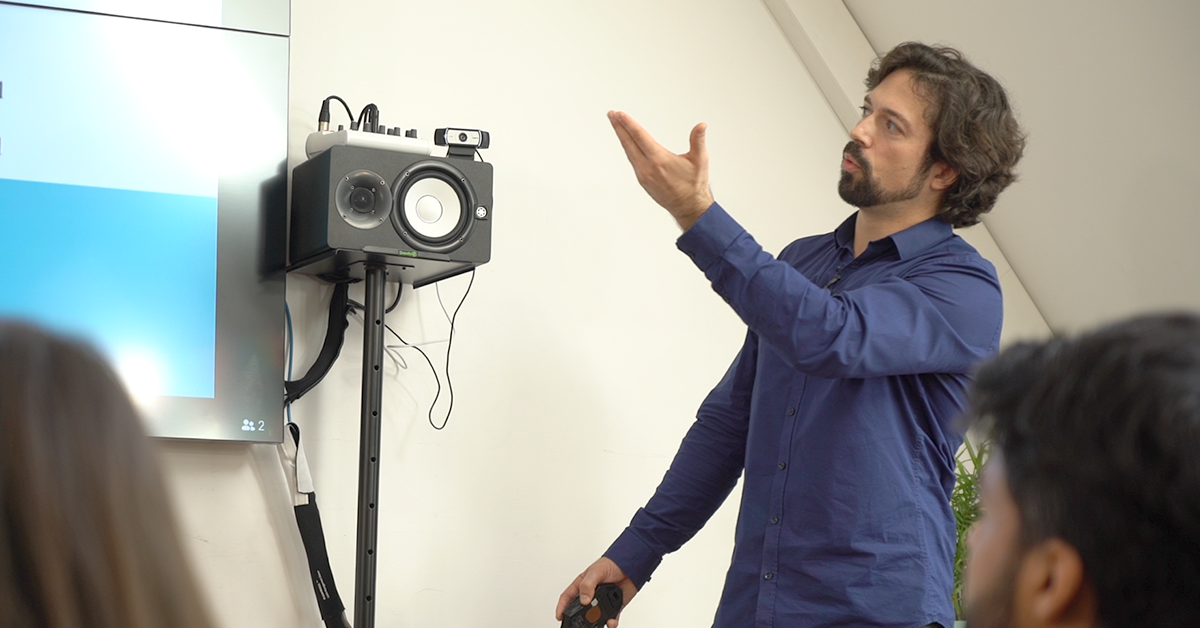 When you're seeking out trustworthy guides on how to take the USMLE®️ Step 1 exam, there are certainly plenty of resources out there to refer to. Across the sprawl you'll find articles, study plans, and textbooks that all serve their purpose well enough. But, there's an argument to be made for what many consider the most reliable source out there: the first-hand experience of those who have taken the exam before you.
We at AMBOSS know that your peers--the students and now-physicians who have already taken Step 1-- can offer great guidance in the form of study tips, exam tricks, and general wisdom. That's why we've put together a new three-part webinar series, How to Take USMLE® Step 1, which kicked off on October 30th and is running until December 3, 2019.
---

Throughout How to Take USMLE® Step 1, you'll get to take part in honest and informative conversations about a variety of Step 1-related experiences. Students and physicians talk about how they approached their studies, what it was like to take the exam, and how their scores affected their careers later on. Here's a quick overview of what you can look forward to:
In Conversation: Taking USMLE® Step 1
AMBOSS' own Dr. Sean Robert Huff and Andrew Luo, an MD/MBA student visiting us from Penn State, reflect on their own Step 1 strategies and how you can adapt them yourself. Get answers to your most burning questions, like:

What's a golden test-taking rule for taking the USMLE® Step 1 exam?
What happens if my score isn't as high as I wanted?
What's the hardest part about preparing for the USMLE® Step 1 exam?
If you could go back in time, what would you have done differently?
They also offer advice on how to maintain mindfulness throughout medical school and how to balance course requirements with exam expectations. In Conversation: Taking USMLE® Step 1 aired back on October 30th, but it's still available to watch anytime you'd like over at our YouTube channel.


Dissecting Step 1: Understanding the USMLE® Exam
Ever wonder who's writing those Step 1 questions and what their end-goal is? Zebulon Tolman, Chief Editor and Physician at AMBOSS, offers a breakdown on why the exam is structured the way it is and the thinking behind its complex question stems. And who better to offer insights than an actual question-stem writer (for your favorite Qbank ever)? Plus, you'll get insights on how understanding those behind-the-scenes mechanisms can help you better tackle Step 1 on exam day .
You can still attend our next webinar in the series, Dissecting Step 1: Understanding the USMLE® Exam, taking place tomorrow, November 14th, at 6:00 PM EST. All you have to do is RSVP here.
AMBOSS x Anki: Excel on Step 1
The best way to study for Step 1 is to pair resources that complement each other so that you can expand your knowledge reservoir and cross-reference more effectively--that's why we couldn't wait to release the new AMBOSS add-on for Anki that connects our Knowledge Library with Anki flash cards.
To weigh in on best practices for your AMBOSS-Anki studying are The AnKings, medical student and developer Aristotelis Panagiotedis, and AMBOSS' Dr. Sean Robert Huff. Plus, the entire crew will be available to answer your questions live at the end of the webinar.
You can attend AMBOSS x Anki: Excel on Step 1 on December 3rd at 6:00 PM EST by RSVPing here.


---

So, ready to Ready to talk Step 1? Attend all three webinars in our How to Take USMLE® Step 1 series and you'll have the tools and encouragement you've been looking for to excel on Step 1!