Preparing for the USMLE® Step 1 Exam? Take the Quiz!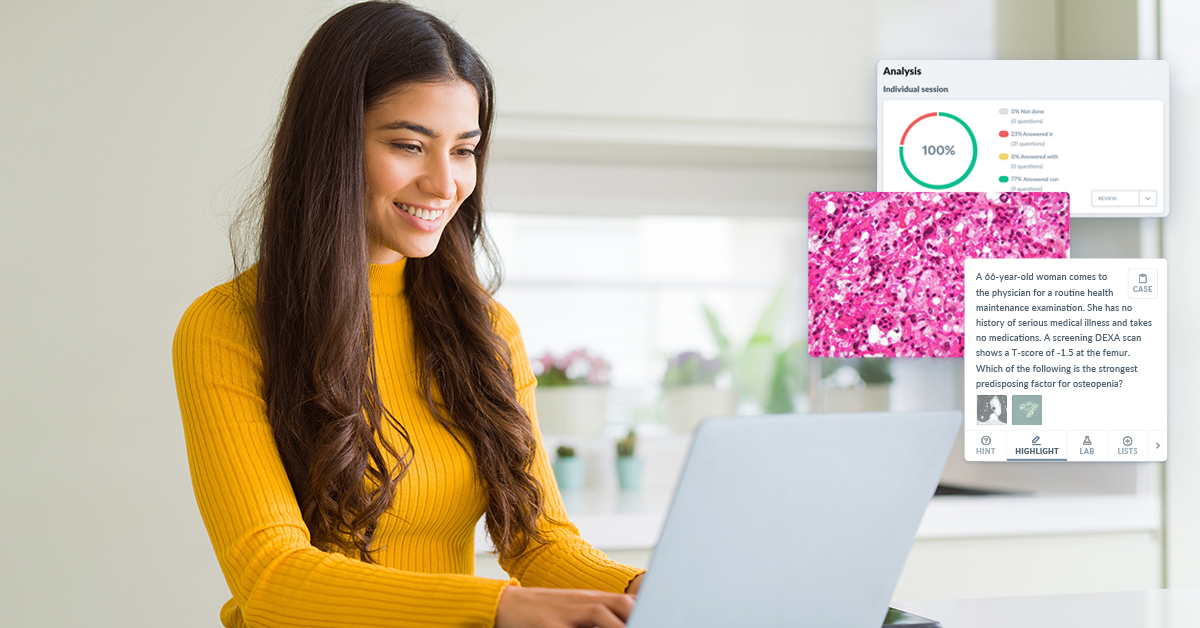 Update: On January 26, 2022, the USMLE® Step 1 exam became pass/fail. This means you are no longer dependent on the previous three-digit score. Read the official USMLE announcement here.
---
When it comes to studying for the USMLE® Step 1 exam there are many different strategies and study plans that students can adopt. But no matter the method of learning, all students face the same inevitable challenges: the amount of material that there is to cover, the level of difficulty, and the unfamiliar format the exam is presented in.
But you don't have to face the unknown unprepared. AMBOSS is the resource you need to tackle each of those challenges. With AMBOSS, you'll get access to the materials and tools that will help you thoroughly grasp what is needed to score high on exam day.
---
Want to try it for yourself? Create an account and take this Step 1 quiz to get a sample of what we offer.
---
You can delve into high-yield Articles as well as answer thousands of unique questions that are designed to help you sharpen your diagnostic skills. In addition, you can turn on Exam Mode and practice taking Step 1 in its official digital timed format.
To try out the USMLE interface, create a new Custom Session in the dashboard. Under "Exam," select USMLE Step 1. Beside the "Question Count, choose "Exam Mode." Then get started!
A little more about AMBOSS' Step 1 study content:
The AMBOSS USMLE Step 1 content includes:
An extensive high-yield Qbank
A comprehensive and multimedia-rich medical Library
Smart features
A personalized Analysis
Personalized Study Recommendations
With these tools, you'll learn to recognize diagnostic patterns and reinforce your clinical reasoning. Learn more about it here.