Why You Should Take the AMBOSS USMLE® Step 1 Self-Assessment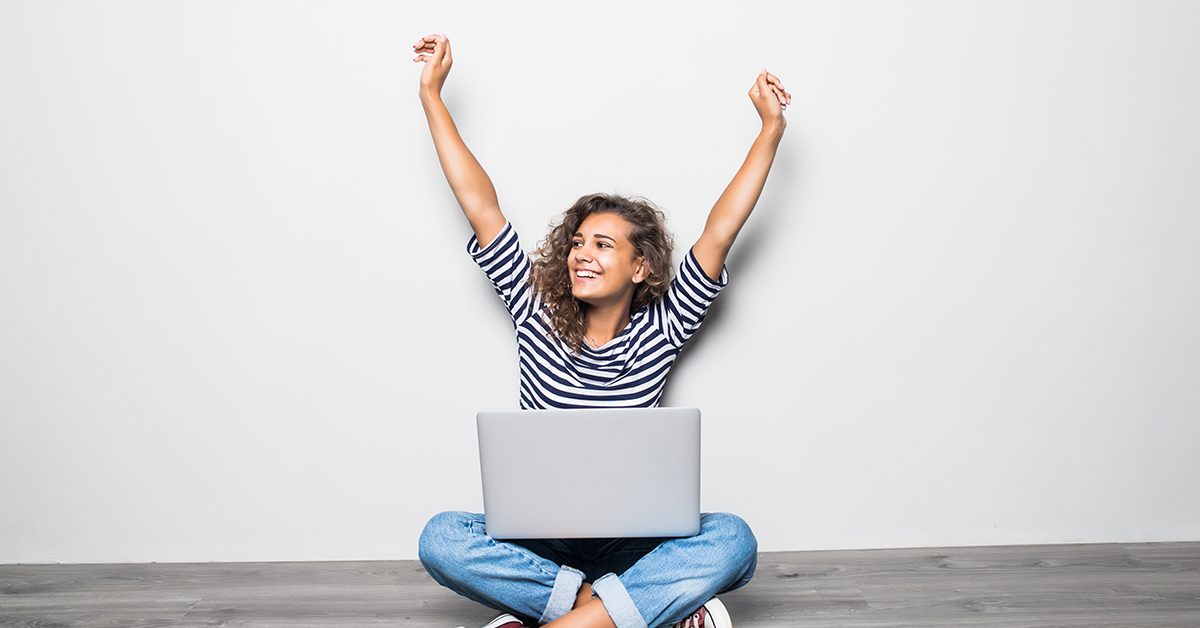 For good reason, self-assessments have long been thought of as a core resource to use when preparing for the USMLE® Step 1 exam.
But are all self-assessments really created equal, and is it worthwhile to take time out of your busy schedule and complete every last one? Fortunately, for today's Step 1 studiers, there is at least one self-assessment worthy of your time.
Like other self-assessments, the AMBOSS Step 1 Self-Assessment aims to provide takers with a window into what the exam may look and feel like.
Accordingly, those who take the AMBOSS Step 1 Self-Assessment will find a format much like others: a bland interface with the usual features: 160 questions divided into 4 blocks lasting 60 minutes each and some form of self-assessment score report.
Looking beyond the surface, several of its features stand out as worthy of your time and energy.
A 3-Digit Predicted Score
Unlike self-assessments offered by the NBME® and other outfits, the AMBOSS Step 1 Self-Assessment score report provides users with a 3-digit predicted score. Receiving a 3-digit score eliminates the added step of having to convert your score into the format you'll receive from the real Step 1 exam.
One of the main values of taking a Step 1 self-assessment is gaining insights into your strengths and weaknesses. That's why the content that appears on AMBOSS' self-assessment is not only representative of the real thing, but also feeds into AMBOSS' smart analysis tool.
As a result, taking the AMBOSS Step 1 Self-Assessment is the best way for you to quickly identify the areas you have to grow for specific Step 1 topics, not just broad content categories.
Because your ultimate Step 1 score is related to the performance of your peers, peer comparison is also essential in using a self-assessment to understand exactly where you stand.
Consider the analysis method used by other self-assessments, which places all current and past self-assessment takers within a large pool. This can be problematic for a few reasons, the most important of which is the tendency of self-assessment content from older years to make its way into the study resources that today's students are using. Consequently, material that was unknown to prior self-assessment takers has now become common knowledge among current studiers.
As a result, today's self-assessment takers are often at an unfair advantage compared to prior cohorts, and are provided with an inflated score and an unrealistic sense of their content mastery.
In contrast, the AMBOSS Step 1 Self-Assessment is designed to place you head-to-head against your peers. Regardless of whether you or they have completed their studies, you'll have a more accurate picture of where you stand.
How to Make the Most of the AMBOSS Step 1 Self-Assessment
Like any tool, self-assessments must be used at the right time and place in order to produce the desired outcome. Fortunately, there are a variety of ways to use the AMBOSS Step 1 Self-Assessment to refine your Step 1 study routine and improve your performance on exam day.
Early Stage (3 to 6 months away from test day)
The primary benefit of the AMBOSS Step 1 Self-Assessment is to provide test takers who have not studied much for Step 1 with a performance baseline that can be useful when tracking progress later on. This is crucial for making evidence-based modifications to your study regimen.
Please remember: It's never too early to start. Even if the self-assessment results you attain during the early stages of your studies may be disappointing, now that you've experienced the test-taking interface in earnest, it will be much easier for you to approach your studies with a casual mindset. It can only get easier from here!
Middle Stages (3 months to 2 weeks from test day)
During the core study period, the most valuable use of your time is completing questions written in the Step 1 style. The AMBOSS Step 1 Self-Assessment provides you with a representative mixture of proven questions that capture the knowledge and reasoning required to succeed on the real thing.
Furthermore, a self-assessment completed during the middle stages of prep can be important for establishing your content weaknesses while you still have time to address them.
Late Stages (2 weeks or less from test day)
At this point in your studies, the primary benefit of taking the AMBOSS Step 1 Self-Assessment is to become even more familiar with the test-taking pace and rhythm. Developing these instincts can be key in maintaining your composure on test day.
Furthermore, AMBOSS' self-assessment can provide a valuable data point that may be useful in making last-minute choices about test timing. That being said, do not complete AMBOSS' self-assessment the day before your exam; at this point, it's time to relax and be proud of all your hard work!