No Wi-Fi? No Problem!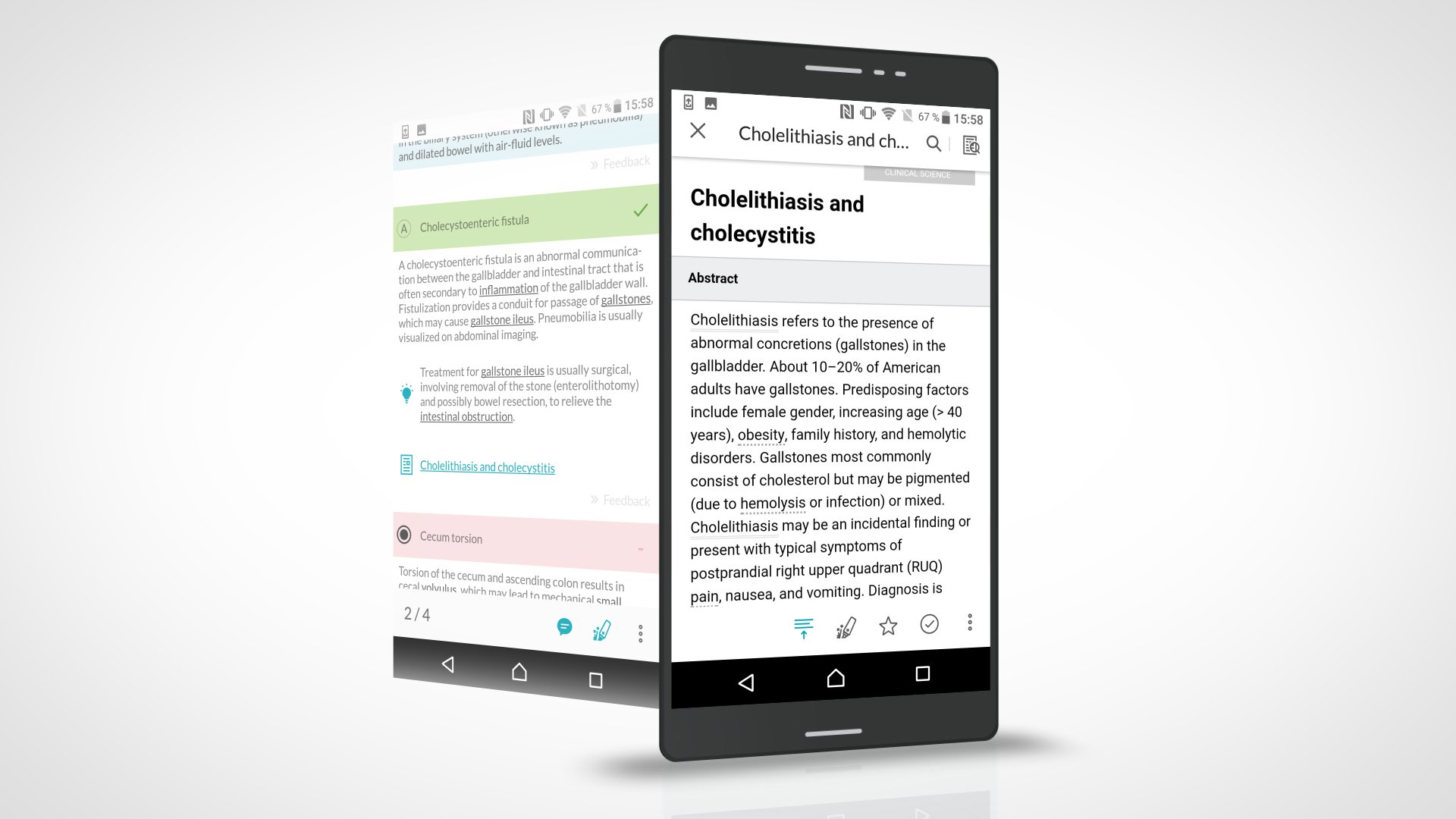 For clinical content on the wards, AMBOSS is always available, even when Wi-Fi isn't. Whether you want to study with case-based questions or quickly refer to any high-yield topic, you can always access the AMBOSS Qbank and Knowledge apps (yes, there are two!).
To get started, follow these steps:
Set up an AMBOSS account at amboss.com. Already have an account? Great!
Download the iOS Qbank & iOS Knowledge apps, or Android Qbank & Android Knowledge apps. Log in with your AMBOSS username and password.
After you've set up your account, create one or more Qbank sessions online (through the amboss.com portal). The more sessions you create online and add to your dashboard, the more questions you can access within the Qbank app, which automatically connects and synchronizes to your online account.
After adding sessions to your dashboard, download the Qbank and Knowledge apps and get started.
Qbank App Features
The Qbank app is a great way to study on-the-go. The app is packed with great study aids, including your favorite features from the online platform. Learn to filter out distractions by turning on the highlighting tool, which reveals the most important information to answer the question correctly. Or, get a clue from the built-in Attending Tip, which assists you in developing your differential diagnostic skills. The built-in pop up answers allow you to gain insight on your answer choices every time, even if you answered a question incorrectly. All correct answers have a link to one of the Articles that make up our comprehensive Medical Library, which is found in the Knowledge app.
Additionally, you can challenge yourself by initially hiding the answer options. Toggle on Exam Mode to study without any tools or tips. At the end of each session, you can access statistics to see where you excelled and where you need to study harder. From your browser, you can explore your complete, personalized analytics from every session to find knowledge gaps on specific topics and get recommendations on what to study next.
Knowledge App Features
The Knowledge app is not only synced with the Qbank app, but can also be used independently as a clinical companion during rounds. Take a deeper dive into specific clinical topics when you are on the go — whether you are with a patient, or studying a case systematically, you can always access the Knowledge app. Also, explore our integrated library, which includes multi-media visuals and over 15,000 clinical knowledge areas, or search for specific, medically-related content. Click on a topic to access the Article, and explore examples of clinical findings, from X-rays to EKGs, each with captions and overlays, allowing you to learn even more.
Our Library also houses many educational videos, covering diverse topics, such as surgeries and clinical examinations. And don't forget to activate our high-yield feature, which streamlines your studying. This way, you can condense the Article down and focus on the most important, high impact content.
Use the Knowledge and Qbank apps together as your comprehensive clinical tool to access AMBOSS content offline, anytime, anywhere. Get the AMBOSS APPS now - by first creating an account at AMBOSS!