AMBOSS Algorithms: The Unmatched (Part IV)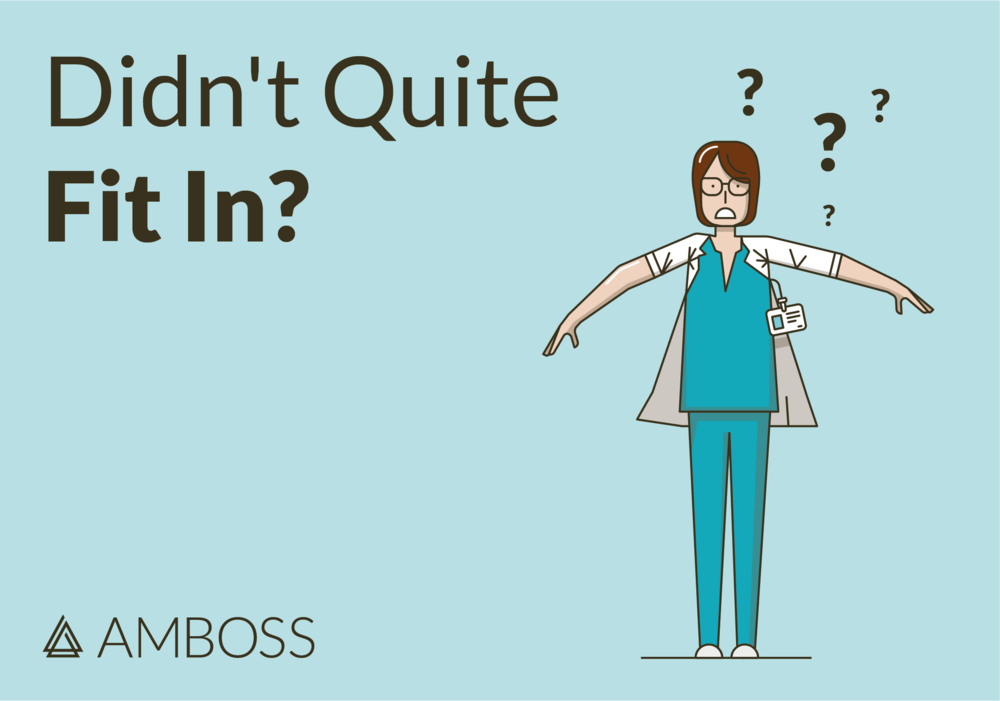 Every medical student knows what the third Friday in March means. At noon on this particular day, graduating U.S. medical students learn where they will be spending the next several years of their lives. Medical schools across the country bedeck their campus with extravagant party trimmings, while serving catered food and offering campus-wide festivities. While all of this sounds grand, this day is anything but for some. Instead, it's a culmination of an increasingly grueling nine months of composing Herculean applications, traveling extensively for interviews and engaging in intensive introspection.
While every student's experience is different, each graduate is fully aware of the impact Match Day will have on their careers. With this immense pressure, many do everything in their power to ensure they match at their preferred program. Karen, who pursued an especially competitive NYC residency in ophthalmology, said she compiled 50 applications and went on a total of 15 interviews in 11 different cities, and another five transitional year (TY)/preliminary interviews. She recommends scheduling your favorite programs in the middle so you are still excited but have also acquired more experience since the initial interviews. She stated that fatigue will start to affect your performance at the end of the season.
While Karen's story is one of success, there are many applicants that don't match into residency programs. According to the 2017 National Residency Matching Program (NRMP) results, U.S. allopathic medical school senior students comprised 18,539 of the active applicants. The PGY-1 match rate for U.S. seniors was 94.3 percent, totaling 16,791 successful applicants. What happens to the remaining 1,748 applicants that went unmatched?
Thinking this seems like a large number of unmatched residents? You're not alone! The good news is, unmatched physicians can still go into service where there's a shortage, or continue their medical career path by other means. Here are some ways to do it...
Practicing as Assistant Physicians in Understaffed States
States such as Missouri, Kansas and Arkansas have passed laws which allow unmatched graduates to work in medically underserved areas without doing a residency. In May, the state of Missouri created a new category of licensed professionals - "assistant physicians" - which assists medical school graduates who have passed key exams yet have failed to match. Since Missouri is experiencing a significant shortage in short and primary care physicians, this law seems to be the answer for certain urban communities and rural counties in desperate need of medical professionals.
Looking for Vacancies Through the Support of SOAP
Another option for med school graduates is the Supplemental Offer and Acceptance Program (SOAP), an organization which helps unmatched applicants find open spots. In SOAP, applicants can apply to a maximum of 45 programs; 30 programs during the first cycle (Monday), 10 programs during the second cycle (Wednesday) and five programs on the third cycle (Thursday). The positions go quickly because most programs review applications fast to select the most desirable candidates within the SOAP system.
Taking Pre-Match Steps to Prepare For Uncertainty
Even medical schools are taking action. The University of Illinois College of Medicine has started a residency preparedness initiative with the goal of ensuring students are as prepared for the Match as possible. Part of the initiative involves a mandatory course all medical students must take, requiring them to develop a strategic plan for the Match or alternate career paths. The school has also implemented a loan assistance program, ensuring graduates with medical school debt who have participated in the residency preparedness initiative and haven't secured a residency position, will not have to assume interest on their school loans for up to one year.
Building Your Profile and Trying Again
Even with so many graduates unable to successfully match, there is still hope. According to Dr. Dan Pelzman, a resident at the University of Pittsburgh Medical Center, many of his friends did not successfully obtain a residency. However, most U.S. medical school graduates don't give up on becoming a licensed physician if they don't match. They often spend a year doing research, or complete a fifth year of medical school, then apply to the match the following year. Results of a recent study published by JAMA, indicated more than 99 percent of U.S. medical students end up practicing medicine within six years of graduating.
What are the factors that hinder applicants from successfully matching? According to Dr. Pelzman, "the most common reason for not matching is poor scores on national board exams, applying to a specialty that's too competitive for the applicant's academic standing, poor interviewing or interpersonal skills and/or having to repeat the board exam multiple times to pass."
So, how do you obtain that dream residency? Dr. Pelzman points out, "the two most important factors in obtaining a dream residency spot are a solid academic base (e.g. grades and Step scores) and networking. It goes without saying that everyone should study hard for Step I and II and perform at a high level during their clerkships. Networking, however, can be a difference maker in your application. Strong letters of recommendation from prominent academic physicians can be a foot in the door at the most competitive residencies. For smaller residencies, doing an away rotation at your dream program can be far and away the most important component of your application!
---
This is the final article of our IV part series on matching. If you are looking for additional information on the Match, visit our other insightful articles: The Perfect Match (Part I), The Perfect Match (Part II) and You've Met Your IMG Match.

Did you apply for the Main Residency Match? Share your experiences and advice with AMBOSS by contacting Olivia at olivia@amboss.com.