AMBOSS + Boards & Beyond Join Forces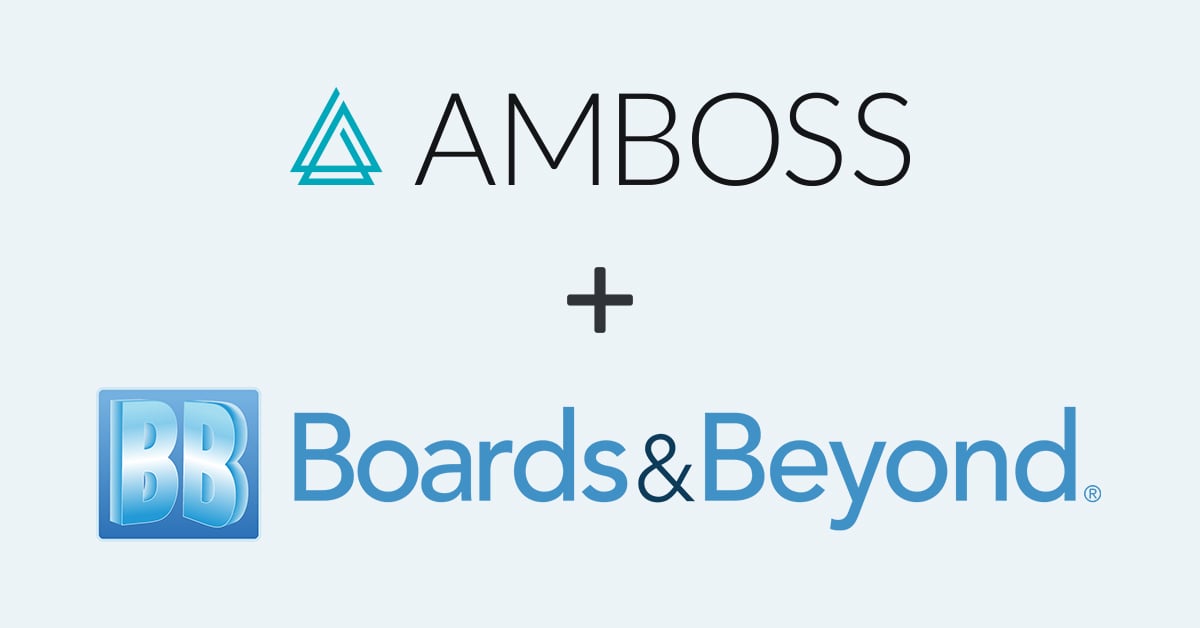 The AMBOSS + Boards & Beyond bundle is no longer available. If you're interested in purchasing the bundle in the future, sign up now and you'll be the first to know when it's back!
---
Choosing the right combination of preclinical study resources is not an easy decision. Medical students want to know that they're choosing the best possible tools for their style of learning while giving themselves the greatest chance of success in their exams and residency applications.
While there is no single method of preparation to guarantee success, there are a few study methods that are incredibly successful and popular with medical students. At the top of this list? Watching videos and practicing questions.
The best video content and Qbank to prepare you for Step 1
To bring you the best video content and comprehensive question bank, we're proud and very excited to announce a new partnership between AMBOSS and Boards & Beyond! Our collaboration will allow you to build your foundational knowledge with Dr. Jason Ryan's legendary videos, and then test and reinforce what you've learned with the corresponding AMBOSS article and Qbank question.
How to use AMBOSS and Boards & Beyond together
Every student is different and is going to absorb information in different ways. With that said, here is an example of how you can use AMBOSS and Boards & Beyond together to structure your learning, deepen your understanding of preclinical concepts, and ace your USMLE® Step 1 exam. Let's take a look at how you would study Antipsychotics:
Review your knowledge of "

Antipsychotics

" by reading the relevant AMBOSS article.
Reinforce your understanding of this topic with Boards & Beyond's "

Antipsychotic drugs

" video.
Test yourself to see if your knowledge is exam-ready by answering an AMBOSS question block on the topic.
Getting the most out of Boards & Beyond videos
When asked what the best way to use Boards & Beyond is, Dr. Jason Ryan says the real answer is "whatever way works best for you." That being said, Dr. Ryan realizes "that this is an unsatisfying answer, so here is a guide to how I would use Boards & Beyond to study for Step 1."
Dr. Ryan advises going slowly, especially on your first viewing of a Boards & Beyond video. You can pause the videos and repeat sections until you fully grasp the point being made in each video. He also advises taking notes during the videos to "turn your viewing experience from a passive to an active exercise."
Over the course of the following day, review what you've learned from the Boards & Beyond video. You can then test yourself with the relevant AMBOSS Qbank session and Boards & Beyond associated quiz.
Getting the most out of AMBOSS
Switch High-Yield mode on when you are studying the AMBOSS article relevant to the topic at hand. This will present you with all the content that you'll need to study for your specific exam. Just be sure to have updated your Study Objective in your AMBOSS account profile to Step 1 so you'll see the relevant Step 1 content.
What's more, you can create a question session in the Qbank directly from the article you're reading. Within the Qbank, you can choose the question difficulty to reflect your current stage of preparation. You'll also be able to take advantage of powerful features such as Key Info and the Attending Tip which nudge you in the right direction on difficult questions. You can see why you got an answer right, or why you got it wrong, with detailed answer explanations.
These features combined with the corresponding Boards & Beyond video work together to provide you with the ultimate one-two punch of learning and practical application.
The AMBOSS + Boards & Beyond bundle (limited offer)
The AMBOSS + Boards and Beyond Step 1 bundle is an excellent offer for any student in their preclinical studies or preparing for their Step 1 exam. We're offering a 6-month subscription to both platforms for just $299 (original price = $438).