Start a Study Strategy with Your Personal Analysis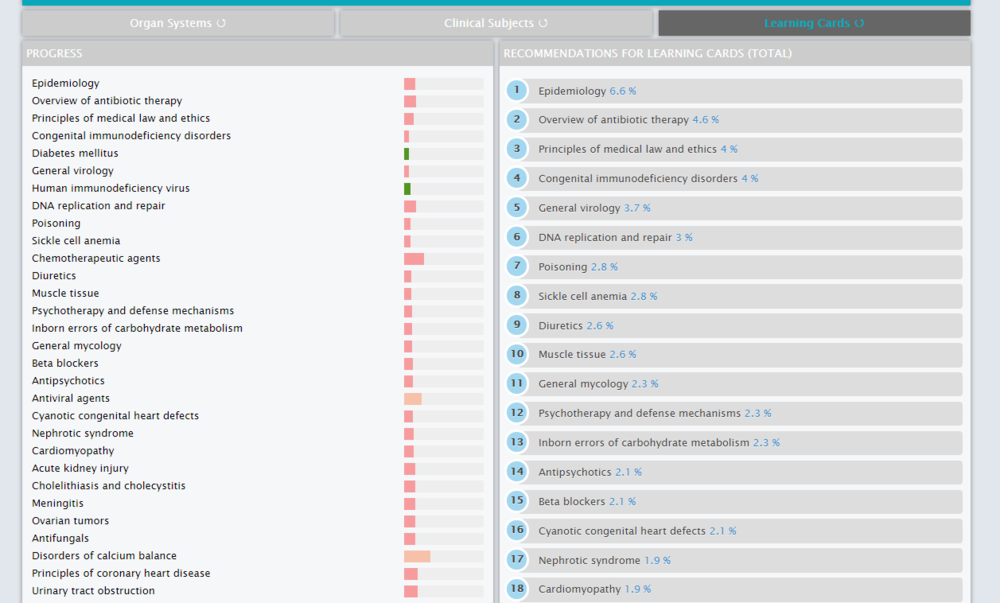 Medical students know what it means to crunch. In the final days before a particularly challenging Step or Shelf exam (for example), you're likely trying your best to cram as much information as you possibly can into your brain. It's a last-chance effort to review and recall everything you need to know to get the highest score possible.
However, few would admit that this is an effective or sustainable way to study. Cramming all the information that comes your way isn't conducive to retention, and a hectic method can lead to a crash right afterwards. And so, when there's little time left, it's best to take a more strategic approach. Ideally, you would work on your weaknesses and only reinforce topics that are considered most high-yield for the exam.
But when you're in the thick of your studying, how can you get an accurate assessment of your knowledge and focus your time accordingly?
Simply turn to your own personal analysis in AMBOSS to create your study plan.
Start a Study Strategy with Your Personalized Analysis
When crunch time is imminent, take a step back and jump into the Analysis in the AMBOSS dashboard. AMBOSS' Analysis section gives you a complete overview of your last Qbank session or your overall Qbank history. Up at the top, you'll see your track record built up since you first started using the platform broken down by success rate over time as well as Qbank completion.

As you go down, the information gets more granular and more personalized. Try toggling your Study Objective.

You'll get a rundown of your progress on a number of relevant topics, as well as recommendations to specific Learning Cards that you could use some brushing up on, listed in order of most high-yield to least (and you'll see a percentage of recommended time you should spend studying each right beside them).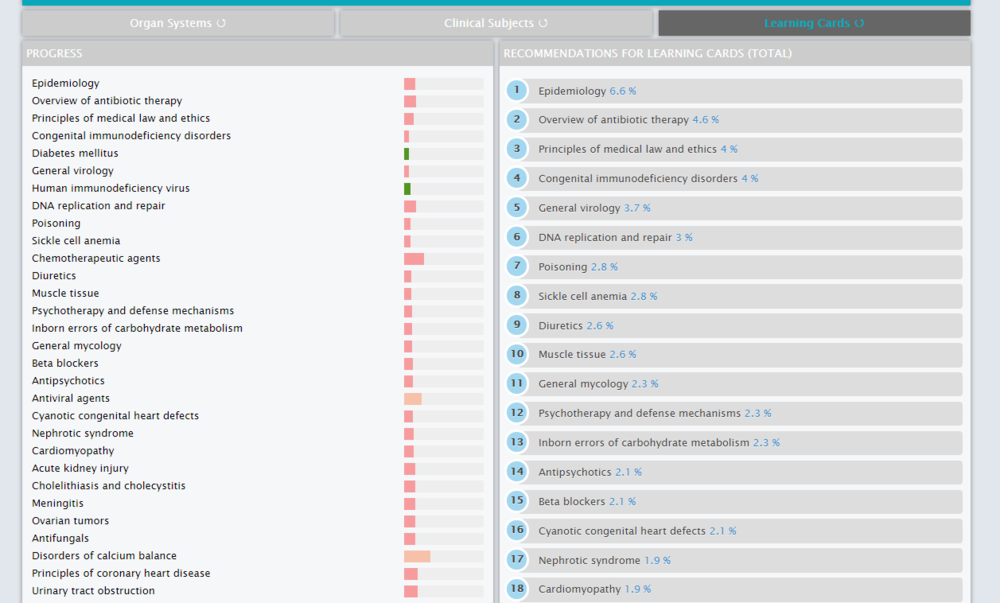 Click on any of the topics listed and you'll get taken directly to that specific Learning Card in the Knowledge Library. Start reviewing right away or use the Learning Card as a launchpad into the Qbank so that you can answer topic-specific questions. You won't have to waste time getting your resources together or search through endless appendices to get to the information you need. AMBOSS is there to help you assess your knowledge and guide you through a study strategy that will get you feeling confident for exam day.