How to Read the AMBOSS Step 2 CK Self-Assessment Score Report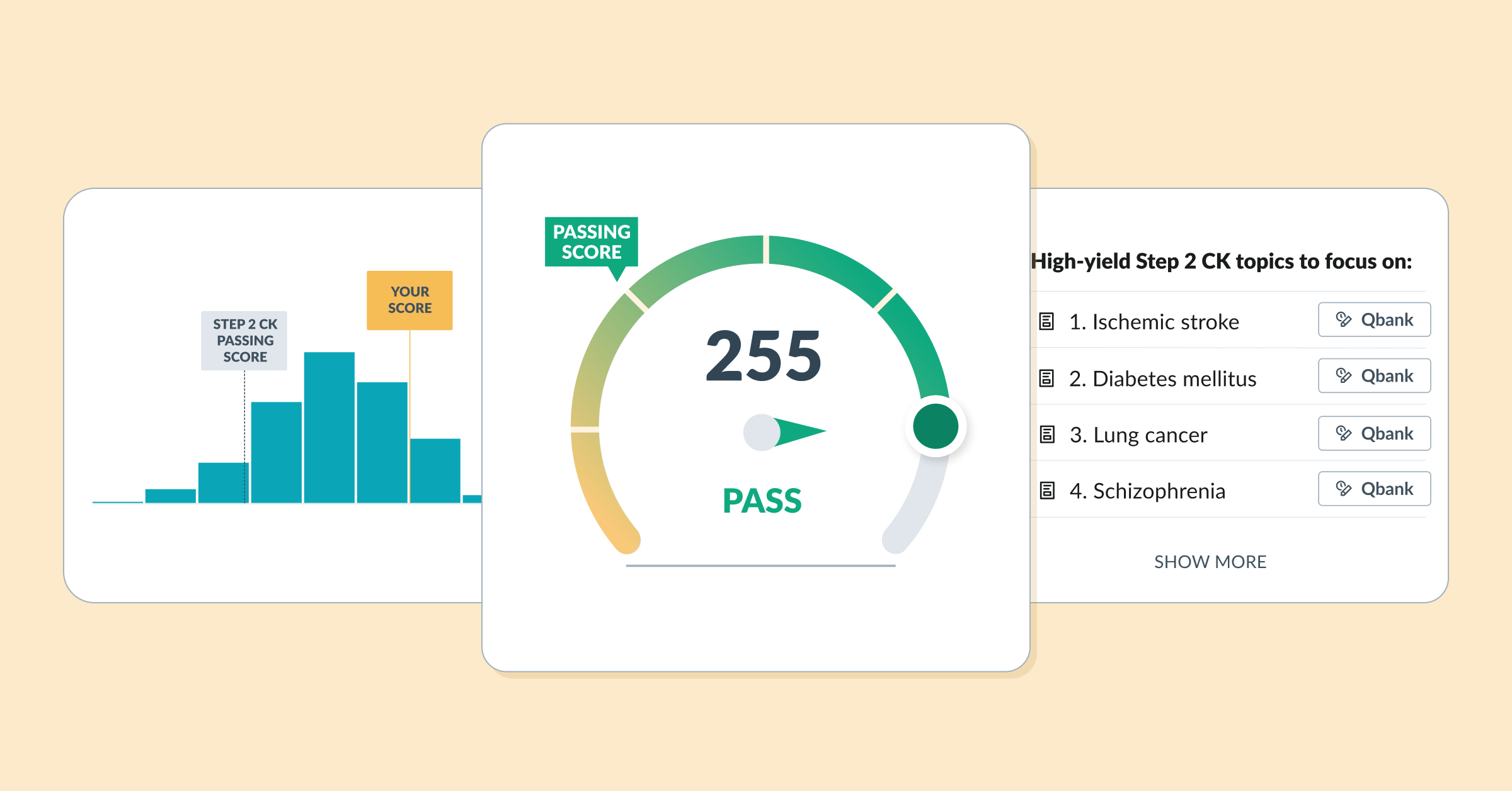 That's it! The annual AMBOSS Step 2 CK Self-Assessment Week is finished for another year. Thousands of students that completed it have received a score report that includes a 3-digit score prediction, performance breakdown, and personalized study recommendations.
To help you navigate your Step 2 CK Self-Assessment score report, we've put together this handy guide. It includes explanations of all of its sections, so you can analyze your performance and be as prepared as you can be when test day arrives.
Your 3-digit score
At the top of your score report, you'll find your 3-digit score. The score is calculated using the performance of self-assessment-takers that are within weeks of their actual USMLE Step 2 CK exam date as a reference to calibrate the scores. For more information regarding the score calculation, check out this blog post.
It's important to keep in mind that AMBOSS can only provide an estimated Step 2 CK score. Your 3-digit score is not intended to predict your performance on the actual exam, but rather to identify your relative strengths and weaknesses.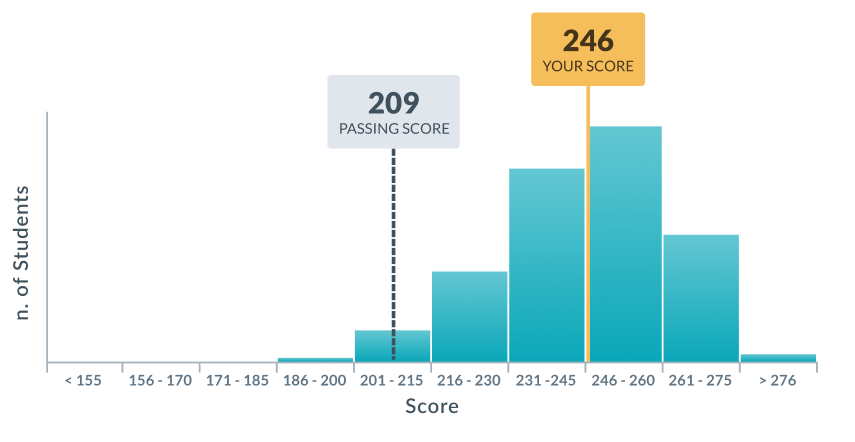 If you did not complete all four blocks of the self-assessment, you will not receive a 3-digit score.*
High-yield topics you should focus on
Based on your performance on the self-assessment, we've selected the topics you need to focus on the most before you take the actual Step 2 CK exam.
You will find personalized Qbank sessions that are designed to address your weak points from the self-assessment. You can dive right in and target the areas you need to focus on or, if you don't feel quite ready for that, you can review your self-assessment answers, and see what you got right and what you got wrong.
You'll also find a mixed-block Qbank session that contains 40 questions of your highest-yield topics.

Relative strengths and weaknesses
Your score report includes your relative strengths and weaknesses based on your performance in the self-assessment. These are broken down by discipline and system. They include a percentage that represents how often each item appears on the exam and shows how you performed in each area.
Your performance results are categorized by "Lower," "Same," and "Higher," which is the same format that appears on the actual USMLE score report. These results are based on your overall performance in the self-assessment. The areas you performed best in will be reflected in the 'Higher' section while the areas you performed least well in will be in the 'Lower' section.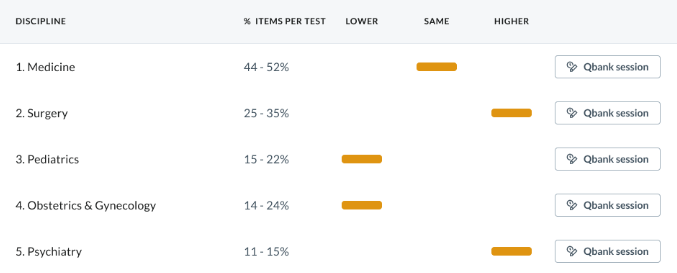 *Didn't complete the self-assessment? You'll still get a mini report
If you did not complete the full self-assessment, you'll still receive a personalized report. This report is based on the number of questions you answered and the results of those questions.
Don't worry if you didn't finish all four blocks. We have plenty of other Step 2 tools that will help you confidently prepare for the exam, such as the 30-day Step 2 High-Yield Study Plan.
Congratulations on getting to this milestone in your Step 2 studies. If you have more questions about your score report, please check out our Help Center.