The Step 1 Self-Assessment: How to Read Your Report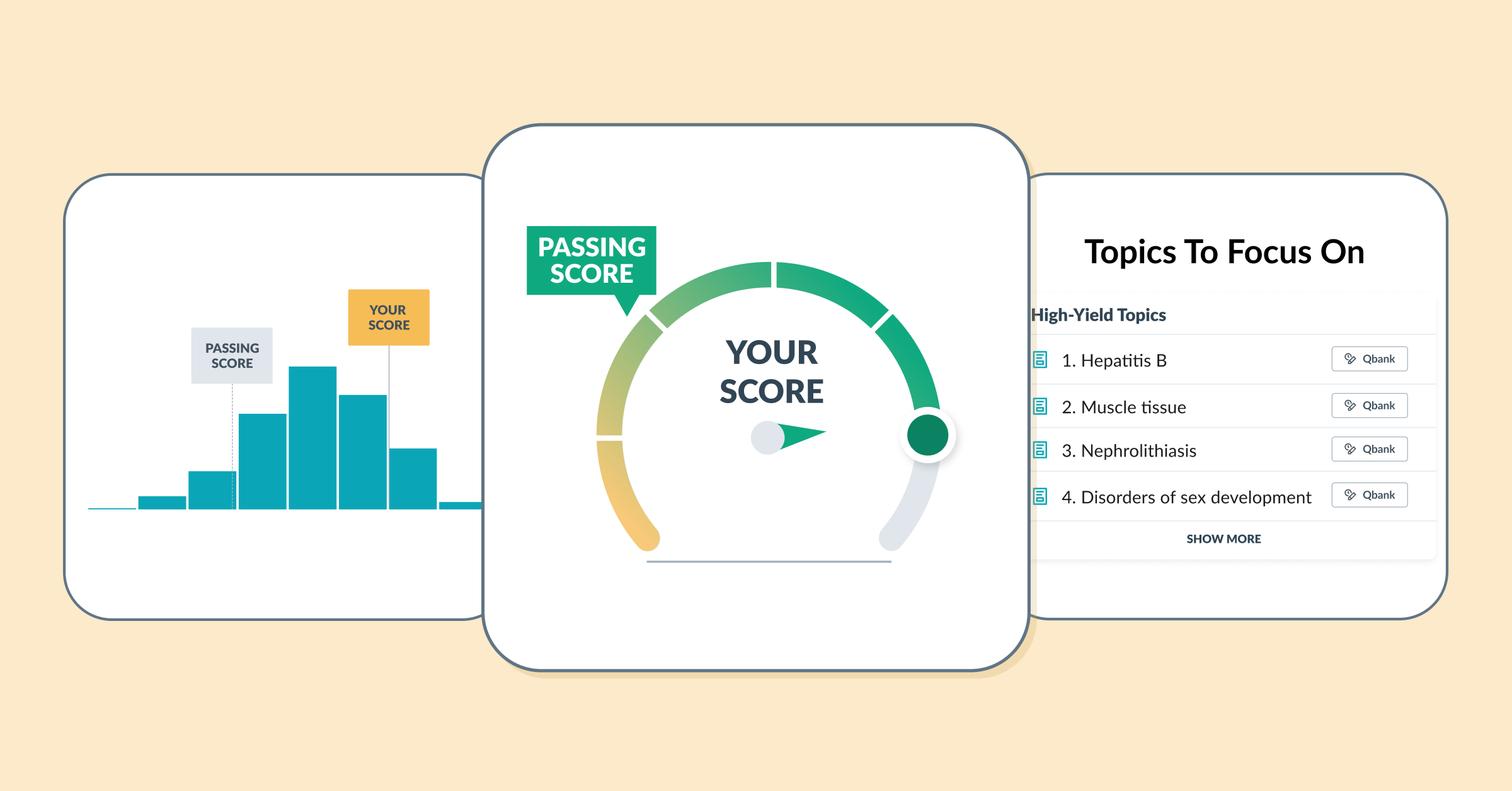 That's it! The annual AMBOSS Step 1 Self-Assessment Week is finished for another year. A big congrats to everyone who took part. We hope it will stand to you as you jump into the remainder of your Step 1 prep.
Now, to the most anticipated part of the self-assessment—the report! Students that completed the self-assessment are now receiving a report that includes their pass/fail result in the form of a 3-digit score, a performance breakdown, and personalized study recommendations.
To help you navigate your Step 1 Self-Assessment report, we've put together this handy guide. It includes explanations of all the report's sections, so you can analyze your performance and be prepared when exam day arrives.
The passing score and 3-digit score
At the top of your report, you'll find a chart that tells you if you passed or failed the self-assessment. It also displays the minimum passing score along with your 3-digit score. The chart is similar to the one you'll find in your actual USMLE® Step 1 results. The main difference is that the USMLE will no longer give you a 3-digit score or content-based feedback if you pass Step 1. Anyone who fails the exam will receive a visual representation of how far away they were from passing.
The 3-digit score continues to be included in the AMBOSS Step 1 Self-Assessment report as it is a great jumping-off point for the remainder of your studies. It is not intended to predict your performance on the actual exam, but rather to identify your relative strengths and weaknesses and to help you gauge where you stand in your preparation.
The score is calculated using the performance of self-assessment-takers that are within weeks of their actual USMLE Step 1 exam date as a reference. For more information regarding the score calculation, check out this blog post.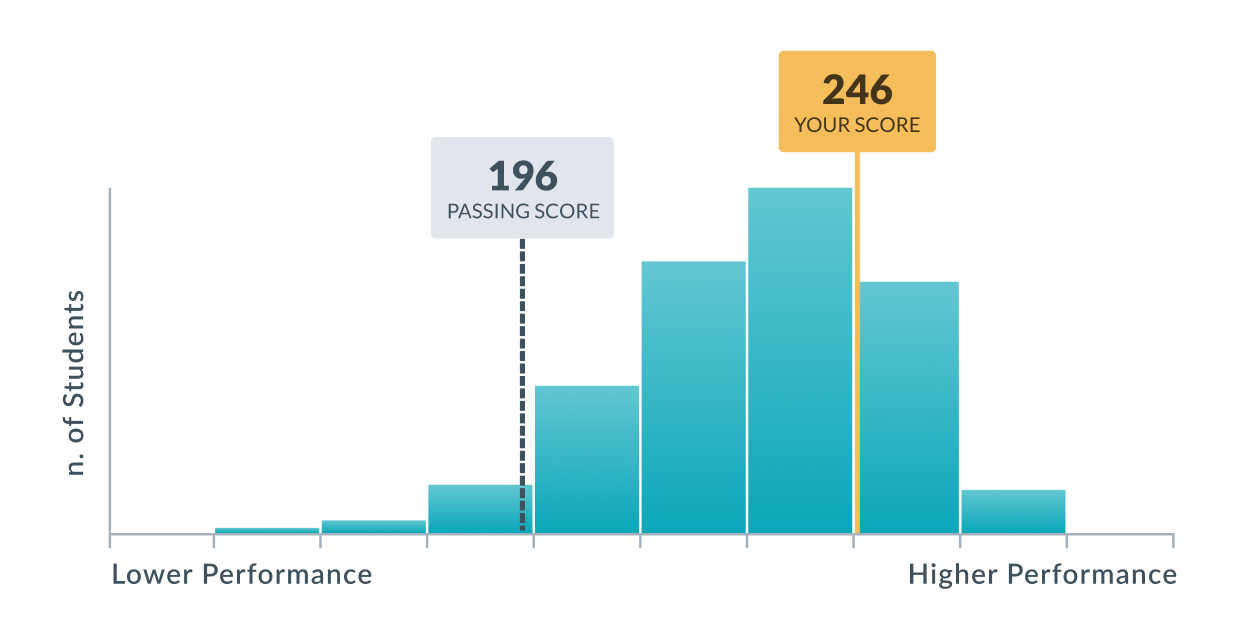 If you did not complete all four blocks of the self-assessment, you will not receive a 3-digit score.*
High-yield topics and tailored Qbank session
Based on your self-assessment performance, AMBOSS has selected the topics you need to focus on the most before you take the actual Step 1 exam.
You will find a curated list of Qbank sessions that are designed to address your weakest points from the self-assessment. You can dive right in and target the areas you need to focus on with questions or, if you don't feel quite ready for that, you can review the corresponding articles.
You can also strengthen your test-taking skills by going through a 40-question block that is tailored to your performance and will help you cover the most high-yield topics.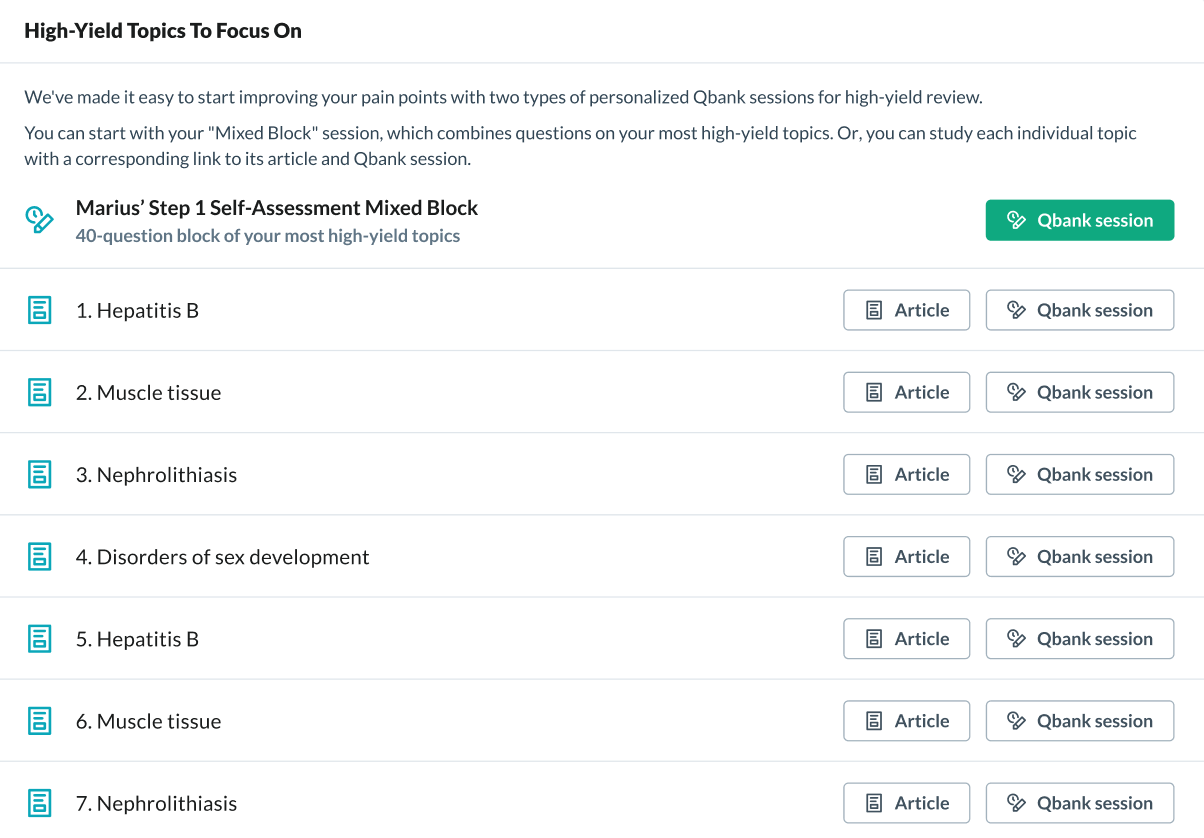 Your strengths and weaknesses
The report includes your relative strengths and weaknesses based on your performance in the self-assessment. These are broken down by discipline and organ system. They include a percentage that represents how often each item appears on the exam and shows how you performed in each area.
Your performance results are categorized by "Lower," "Same," and "Higher". These results are based on your overall performance in the self-assessment. The areas you performed best in will be reflected in the 'Higher' section while the areas you performed least well in will be in the 'Lower' section.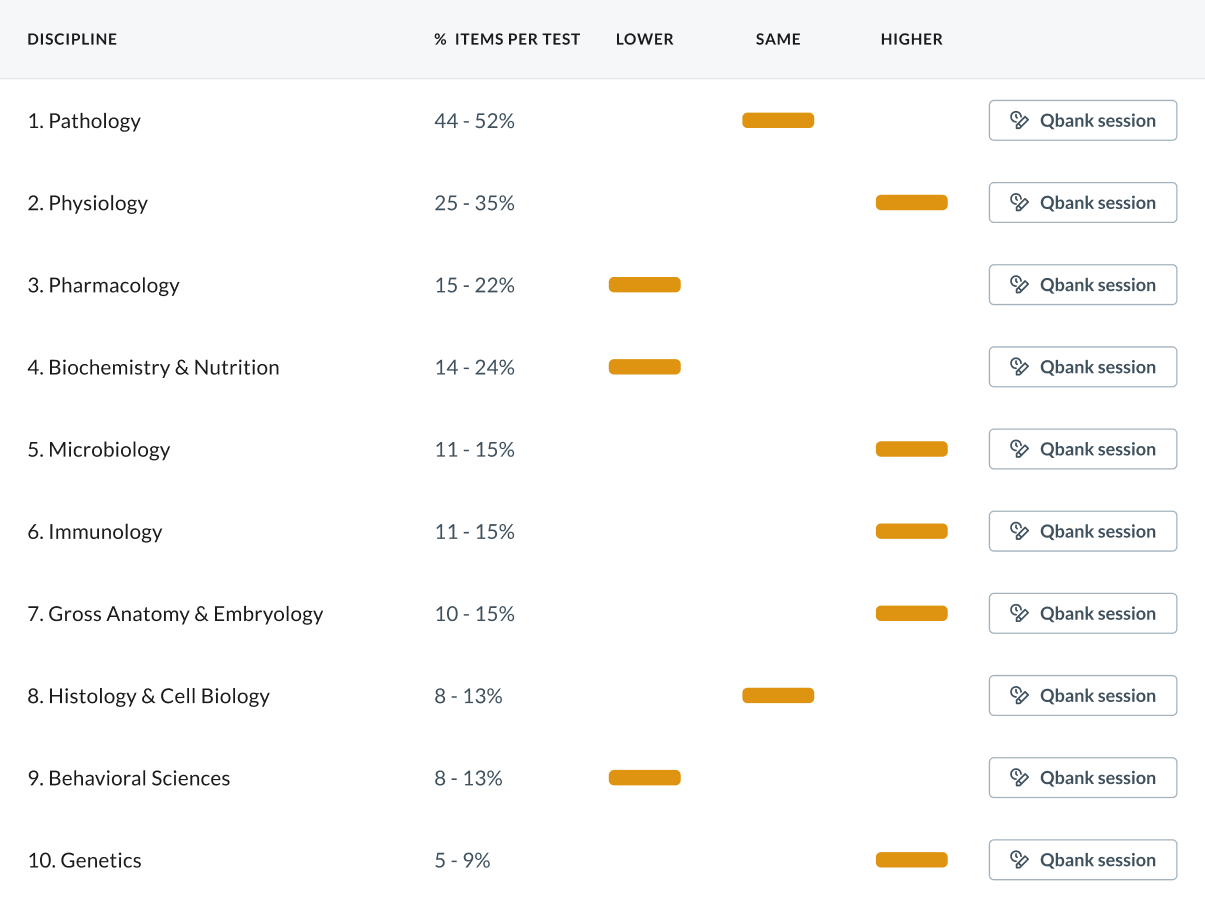 *Didn't complete the self-assessment? You'll still get a report
If you did not complete the full self-assessment, you will still receive a personalized report. This report is based on the number of questions you answered and the results of those questions.
Don't worry if you didn't finish all four blocks. We have plenty of other Step 1 tools that will help you confidently prepare for the exam, such as the Step 1 study plans and the AMBOSS Study Planner.
Congratulations on getting to this milestone in your Step 1 studies. If you have more questions about your report, please check out our help center.
Get ready for Step 1 with the 30-Day High-Yield Study Plan