#AnatomyofAMBOSS: Andrew Luo, Student Travel Intern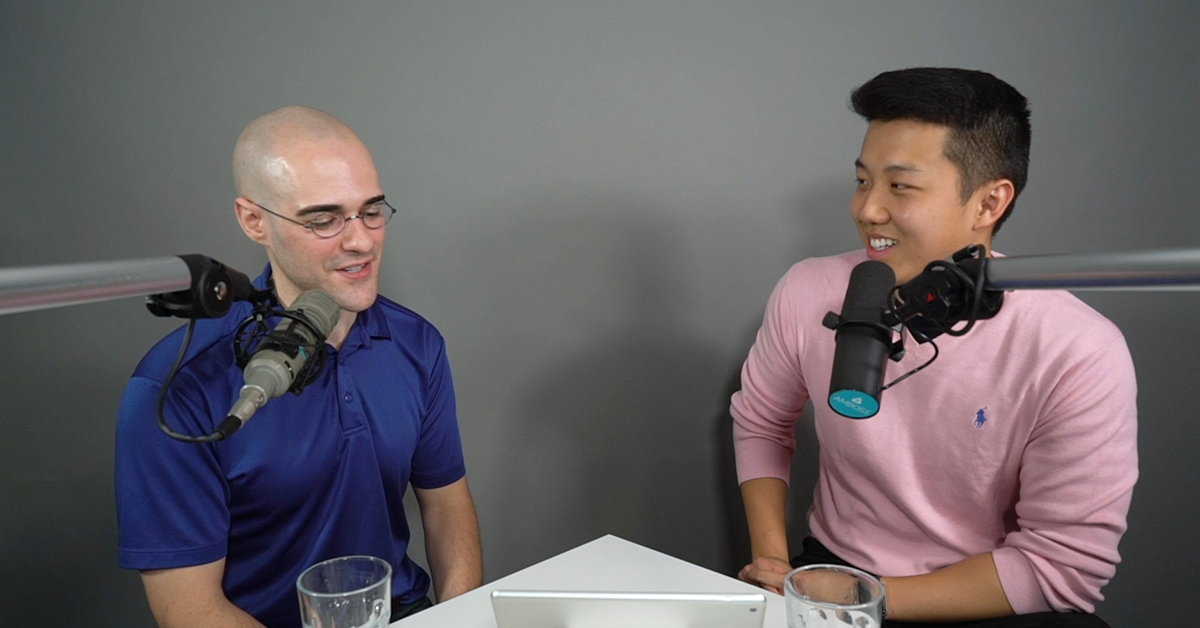 I'm Andrew Luo, and I am a rising 4th-year medical student in Pennsylvania. Over the course of two weeks this fall, I worked as a student intern at the AMBOSS Berlin office via the Student Travel Program. I wanted to share my experience working with the company, how I found out about them and what it was like to get an inside look at how it ticks.
My first exposure to AMBOSS came through word-of-mouth ("Hey, have you heard of this Qbank that lets you copy-paste?"). But as I became a regular user of the AMBOSS platform and solidified my decision to pursue an MD/MBA, I realized the company gave me a unique opportunity to not only develop my interest in medical education and student mentorship, but to see firsthand what it takes to grow a medical technology organization from the ground up.
My journey as an AMBOSSador started/began in early 2018 when I helped the roadshow team set up a product demo at my medical school. At the time, I did not expect to be a long-term student collaborator for AMBOSS, nor did I imagine to have opportunities to write reflective blog posts about my clerkship experiences or serve as a sounding board to discuss USMLE exam prep. Now, after taking both the Step 1 and Step 2 exams, I feel well-positioned in terms of knowledge and experience to help other students, and the AMBOSS platform offered me the perfect opportunity to do so.
A Day in the Office

Providing Actionable Feedback
If you, like me, have tried a whole host of study tools in the first two years of medical school (e.g., Anki, SketchyMedical… the list is truly endless). An immediate way in which I was able to help improve students' learning was by providing feedback on my own experiences with the AMBOSS Qbank and Knowledge Library. The user experience team at AMBOSS is actively looking for tips and suggestions as well as student users to test upcoming updates to the platform (like the exciting AMBOSS add-on for Anki that just launched!).

Paying It Forward
The concept of "effortless perfection" is not unknown in the medical school universe. We thrust our successes (Match Day, high board scores, conference presentations) into the limelight, but rarely do we talk about the challenges, or even defeats, that students face throughout this journey. This past week, I worked with AMBOSS on their "How to Prepare for the USMLEs" video series in which we address the test-taking strategies needed to succeed on the exam. We also provided an honest perspective on the difficulties associated with juggling board studying as well as a host of other priorities. Having completed the bulk of my medical school studies at this point, I truly enjoyed being able to provide these genuine insights for other students still working through the grind.
Curious to see Andrew in action? Check out In Conversation: Taking USMLE® Step 1:

Learning What It Takes to Grow an Organization
For the MD/MBA or business-curious types such as myself, this aspect of my in-office experience may be the most interesting for you. Before visiting the office in person, I had always envisioned AMBOSS as a small start-up focused solely on developing a solid, USMLE question bank. I quickly realized it's so much more than that. Not only does the company have full editorial, business development, and marketing teams dedicated to constantly improving their question bank, they are also working on an entire medical library that will be able to serve to physicians as well as it has been medical students. (In fact, they recently raised >$30M to continue to grow this vision!) I also had the chance to shadow different business teams and have a one-on-one chat with the company's founders, (Madjid Salimi, Sievert Weiss, and Kenan Hasan, who founded the company while they were medical students).
The two weeks flew by in a flash, and I couldn't have asked for a better experience. Thanks to the AMBOSS team, especially Anna Brashear, for helping to organize my time in the office. It's been exciting to see the organization develop over the past few years, and I would encourage other medical students to consider the travel program as a potential opportunity!
A Video in Review
You can see more of Andrew's trip to AMBOSS' offices and an overview of its "more serious, and less serious, aspects" over at his YouTube channel. Enjoy!
---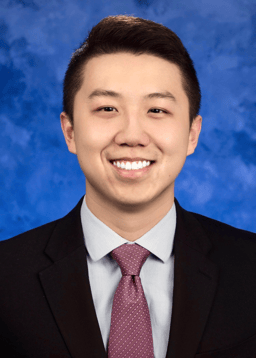 Andrew Luo is a MD/MBA student at Penn State College of Medicine and Columbia Business School. In his free time, he is either working on his golf swing or watching stand-up comedy specials on Netflix. You can find him as @andrewdluo on Twitter.