The best medical podcasts for physicians & healthcare providers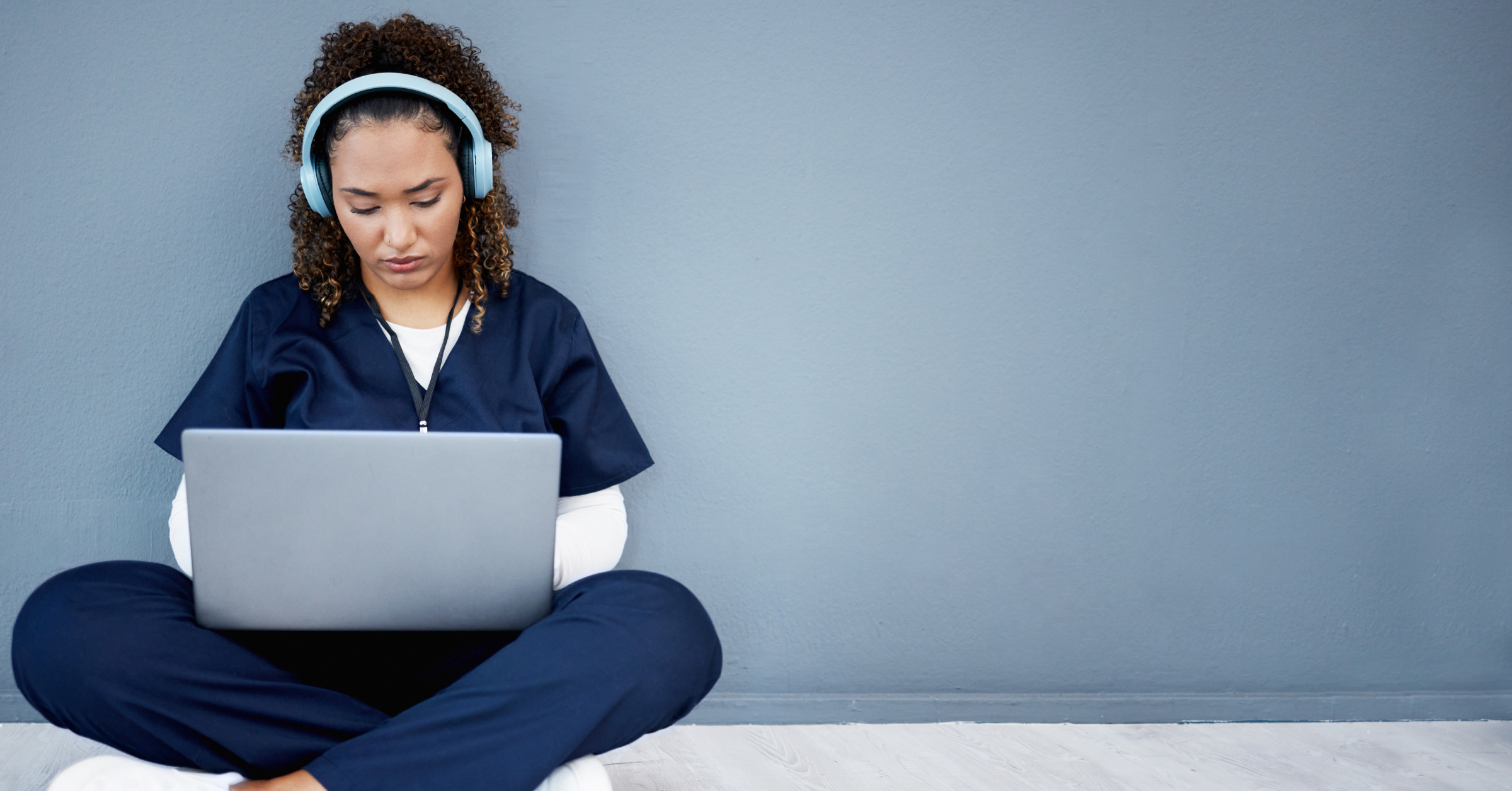 No matter what career or interest you have, you can probably find a podcast on that topic, and medicine is no exception. So many weird and wonderful stories coming from our field, it's no wonder it makes for fascinating listening material. Whether you're starting your medical school journey or are already a resident, medical podcasts can empower you by providing new med knowledge, teaching you valuable lessons from the experiences of other doctors, and even act as a free coaching session to help you become the doctor you want to be.
With so many podcasts to choose from, it can be hard to know where to start. That's why we asked the team of AMBOSS physicians to share their favorite medical podcasts. Here's what they said:
Core IM is a favorite podcast amongst internal medicine physicians. They take the listener inside "the evidence - or lack thereof - for common IM practice to tackle knowledge gaps and challenge dogma." You can attempt to solve challenging diagnoses alongside clinicians who will try to solve them with you.
An IM-focused, case-based, medical reasoning podcast. The hosts look at cases and walk through their train of thought to come up with the final diagnosis. This podcast is perfect for anyone looking to develop their clinical reasoning and form differential diagnoses.
Each episode dives into a key medical topic. They explore the details of pathophysiology and critique the evidence behind clinical practice. The evidence is particularly helpful for residents and final-stage medical students.
The Curbsiders podcast uses expert interviews to share clinical insights, address common internal medicine pain points, and help you learn and practice medicine. They also have podcasts that focus on pediatrics, addiction medicine, and medical education.
This monthly podcast is all about emergency medicine. It's filled with the latest emergency medicine reviews and perspectives. With educational content and lectures told in an amusing format, this will get anyone interested in EM hooked.
Looking for a resource that will support you in every clinical situation? Start your free AMBOSS trial today.
A light-hearted podcast about weird medical mysteries. Each episode dives into the history and biology of a different disease and lets the listener know "how scared you need to be."
This biweekly, 20 minute podcast deals with critical care, resuscitation, and trauma. Each episode aims to bring the best evidence-based information from each of these fields, so you can improve your patient care in the emergency department or intensive care unit.
The Nocturnists is a community of healthcare workers who use storytelling to answer some of the existential questions in medicine and bring clinicians together. The podcast includes stories from their live performances, personal stories from healthcare professionals, and interviews with artists who deal with medical themes.
A clinically orientated podcast about infectious diseases. It uses consult questions to look at ID clinical reasoning, diagnostics, and antimicrobial management. New episodes are released every 1-2 weeks.
This podcast is focused on diagnostic and clinical reasoning and medical errors. You'll find lots of case-solving episodes in this series.
This podcast features the running internal medicine educational curriculum lectures from the University of Louisville's internal medicine residency program. It is ideal for residents and medical students who want to learn practical and evidence-based approaches to their patients.
This podcast is designed to keep pediatricians up-to-date on the latest pediatric topics. The episodes are concise and filled with info that you can immediately apply to your practice.
Do you have a favorite medical podcast that's not on the list? If you'd like to see it featured in this article, share your suggestion with sen@amboss.com.

If you're looking for a resource that provides you with trustworthy medical information on the go, AMBOSS is the tool for you. Try our 5 day free trial and get access to the medical library and clinical support tools, such as drug dosage information, differential diagnoses, and acute management checklists. Be sure to download our Knowledge app, so you get full coverage wherever you are. Whether you want to impress your attending during clerkships or provide the best patient care during residency, we've got you covered.