How to Prepare for the USMLE® Step 2 CK Exam Changes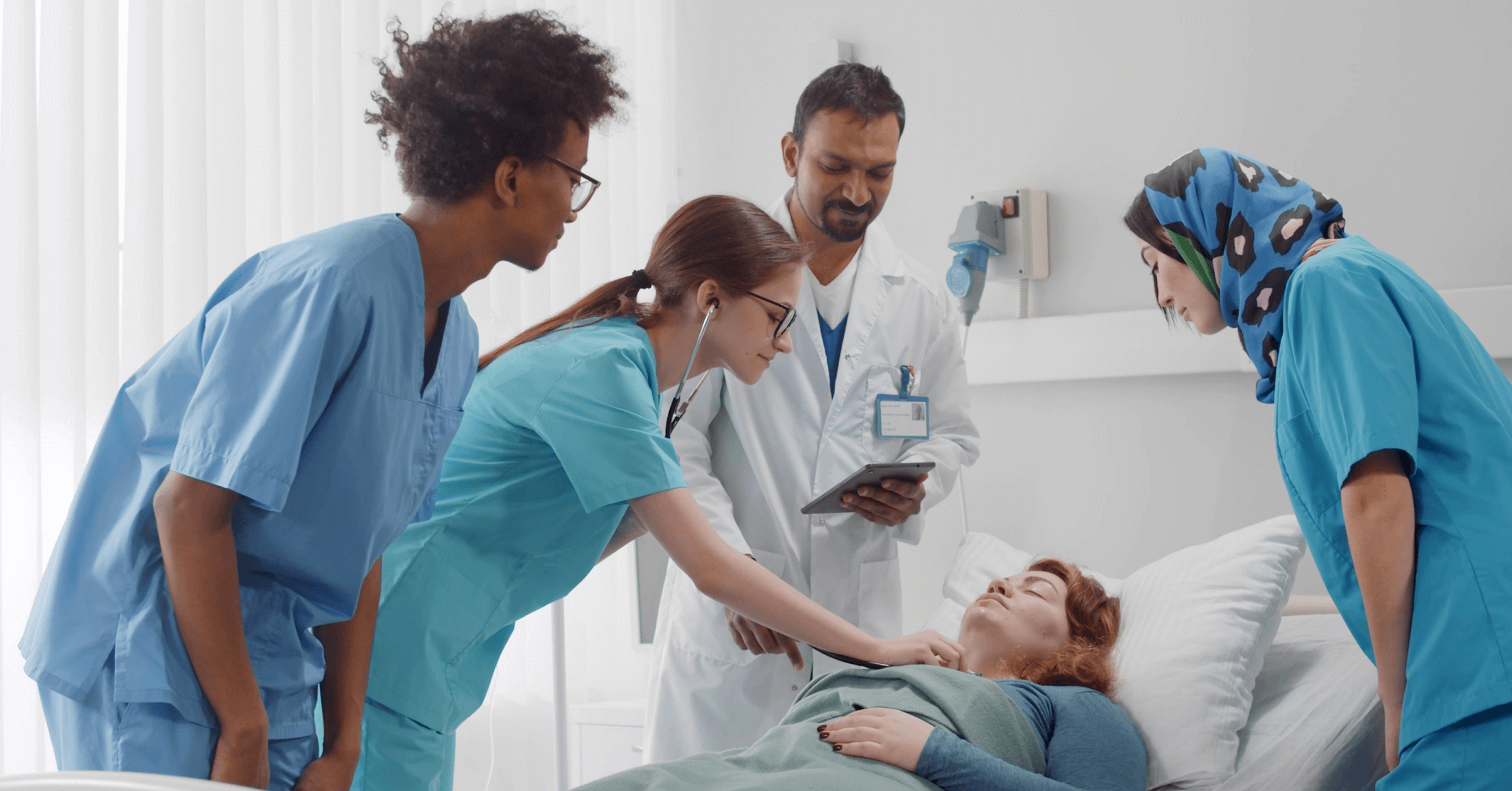 If you are set to take the USMLE® Step 2 CK in the near future, you are likely already aware of the recent content changes to the exam. What you might be less certain about is what these changes look like in practice and how you can prepare for them. But no need to worryーthis is what we're here for!
The Step 2 CK exam content changes
Since November 11, 2020, the NBME® has increased the percentage of questions based on the so-called "soft skills" on both the Step 1 and Step 2 CK exams. For Step 2 CK, these topics include systems-based practice, patient safety, ethics, legal issues, and professionalism. The goal of this is to orient the test towards topics that are more directly related to clinical competence and, as such, test your "real life" clinical communication and skills.
The good news is that this means there is no new content set to appear on the exam. What it does mean is that the number of questions per topic will change, and topics that were formerly low-yield are becoming much more important.
Another point to note is the general evolution of the Step 2 CK exam. Recent exam-takers have noticed an increase in the difficulty of questions appearing in recent forms. This includes (but is not limited to) vaguer question stems, more cryptic, previously unseen ways of framing the question stems, and questions with clear underlying conditions but indecipherable answer options. One possible reason for this is Step 1 turning pass/fail. With the 3-digit Step 1 score no longer a reference point to distinguish students from one another, the onus will likely be on Step 2 CK which, in turn, seems to be becoming more difficult in an attempt to ensure the quality of future residency candidates.
Thankfully, these changes don't mean that you need to completely overhaul your study strategy. Let's take a look at what you can do to be prepared for Step 2 CK.
How should I modify my studying to be prepared for the new Step 2 CK exam?
There are a few standout strategies that can move your Step 2 CK preparation in the right direction.
1. Study like it's Step 1 again
As mentioned earlier, with no more numeric Step 1 scores, the Step 2 CK performance will be the only remaining objective and quantifiable metric to quickly differentiate between candidates. So, make sure you do whatever it takes to give yourself the best chance of scoring high on this exam. For starters, it's best to approach your practice sessions with the vigor of a student during their Step 1 dedicated period. To this effect, practicing full-length Qbank sessions under timed conditions is key to developing your stamina on test day.
2. Focus on developing the skills that count (not just the knowledge)
While we're on the topic of Qbank sessions, let's talk about those question stems. Compared to Step 1, Step 2 question stems can be somewhat convoluted and complicated. That's why one of the most important test-taking skills you'll need to develop is deciphering critical information from longer, more detail-packed question stems. Practicing new questions is the best way to do this. This practice will also give you more leeway with your test-day timing, allowing you to revisit cryptic questions after letting them float around in your subconscious for a little bit. This way, you can let your intuitionーwhich you developed by solving thousands of unique questionsーguide your thought process.
3. Aim for range, not quantity
The one thing you should not do is repeat old questions, the concepts of which you have already studied and can recall. While it is natural to think that questions completed several months after studying for a Shelf exam may be of use when studying for Step 2 CK, evidence suggests a tipping point of diminishing returns beyond which repeating old questions will only utilize your subconscious memory, rather than your conscious test-taking skills. Getting tested on a concept in multiple ways with unique presentations of the same topic is a surefire way to ensure complete mastery of the topic and eliminate unwelcome surprises in the exam hall.
4. Optimize your time-per-topic split
Now that we know that more and more questions related to ethics, interpersonal skills, epidemiology, and managerial practices are appearing on the exam, it's important to have a solid foundation of knowledge of these topics. While they have not been historically important for the exam, it's now essential that you have more exposure and review these topics ahead of time. The content of some of them might run counter to your intuitions or be something you had little exposure to since entering the clinical space. Reviewing ahead of time could prevent some head-scratching on exam day.
How can AMBOSS prepare me for these changes?

Here at AMBOSS, we know all too well how busy this period is with clerkships, residency applications, away rotations, and Step 2 CK. The last thing you need to be worrying about is how you'll prepare for these new content changes. That's why we've adapted our content and features in line with these updates, so you'll be better prepared on exam day.
1. Optimized content for the new Step 2 CK exam
We've not only increased our coverage of the topics that are now appearing more frequently on the exam, but also the depth and quality of knowledge on these focus areas. This includes the interpersonal skills and ethics that often throw students for a loop. Our articles on Principles of medical law and ethics, Health care quality and safety, and Patient communication and counseling are already considered as pre-exam day "must-reads" by the most successful recent USMLE aspirants, like AnKing himself (yes, that one!).
Within AMBOSS, students can now read concise, up-to-date articles related to these tricky topics before easily tailoring their Qbank sessions to match them. So, as long as you're studying with AMBOSS, you don't need to worry about being underprepared for these tricky new topicsーyou'll be taken care of.
2. A Qbank that doesn't just tell you "what" but teaches you the "how"
The AMBOSS Qbank is designed not just to be a source of "exam practice", but to also be a tool that equips our students with the necessary skills to tackle particularly tricky questions. The experience of learning from the AMBOSS Qbank is designed to help you develop crucial question-solving skills as you go. This will leave you feeling totally confident and prepared on exam day. This is evidenced in the many built-in features that can help you train your eye for test day.
Two areas where students often run into difficulty are the complexity of questions and the length of question stems. But the AMBOSS Key Info feature can help you tackle this by highlighting what is relevant within each question stem, training your eye to focus on what is important, and helping you save time on test day as a result.
3. Easily develop connections between topics and concepts
Unlike other Qbanks, AMBOSS provides question explanations specifically optimized to the unique presentation in every question一even for wrong answer options. The explanation text outlines the reasoning one might use to arrive at that option before explaining why that particular path was not quite appropriate. Additionally, every question is linked to the relevant article in our library. This allows you to immediately see the most important information, reinforce it, and move forward. This teaching style helps build both the analytical skills necessary to tackle tricky questions and also the day-to-day thought process of practicing clinicians.
Overall, a few minor adjustments to your study plan is all it should take to have you feeling confident on exam day. And we'll be there with you every step of the way, from med school exams all the way into residency. Even when Step 2 is a thing of the past, you can switch your profile to Clinician Mode and start using AMBOSS like a doctor. You can learn more about our clinical tools through the link below.