What You Should Know About Shadowing a Physician in Medical School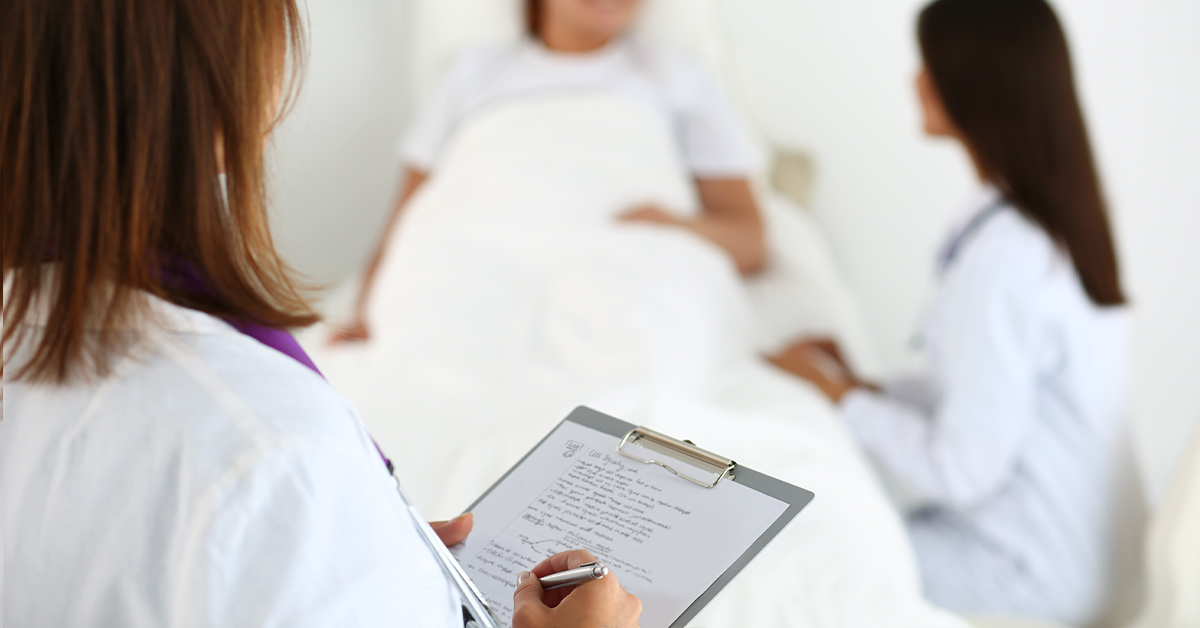 There's no doubt that my first few months of medical school were overwhelming: there was an overload of basic science information, I sat my first exam, and before long, it was time for my first shadowing experience in the clinic. Here's what I learned during that time that will help you have a great first shadowing experience.
Whether you're undertaking shadowing because of your interest or it's mandated by your curriculum, your approach can make it a meaningful part of your medical education. While you may have shadowed a physician during pre-med, your perspective will be different now that you've made the commitment and are officially a medical student. It's your chance to gain first-hand experience of different specialties and deepen your understanding of the realities surrounding clinical care.
---
Check out the AMBOSS Basic Sciences content in the Library and keep your knowledge fresh.
---
Shadowing is one of the first opportunities you'll have to start making future professional connections. It can provide a platform for you to:
With this in mind, let's take a look at shadowing in medical school and how you can make the most of the experience.
How to Find a Physician to Shadow
This will vary from school to school. Some schools provide directories where you can find physicians open to being shadowed. Even if this is the case, you can always use informal professional networks within your school or personal life to find a physician that particularly suits your medical interest. Recommendations from upper classmates and doctors you have already met can go a long way.
Some schools will provide you with mandatory shadowing opportunities. These are designed to expose you to different varieties of medicine including some outside of traditional medicine such as reiki, deep tissue massage, or acupuncture. This is a good opportunity to get a flavor of the professional pathways that are available to you, even those you may not have considered before.
Practical Tips for Shadowing in Medical School
When you begin shadowing, there are some basic clinical etiquette guidelines that you should keep in mind that will help you make a good impression.
Dress code: It's important that you dress appropriately for shadowing. Unless stated otherwise, this typically means business casual attire. Wear professionally appropriate shoes that you're comfortable standing in for at least several hours.
Punctuality: This may seem like an obvious point, but aim to never be late. Even if the shadowing location is unknown to you, showing up late gives the appearance of being unprofessional and should be avoided. Try to arrive early and allow for potential traffic delays. If you arrive early, you can always use the extra time to brush up on the day's cases or speak with the care provider about their experiences and philosophy. Of course, not every scenario can be predicted, so if you're running late because there was an accident on your route, don't panic. Simply call ahead and ask someone to let the care provider you are shadowing know.
The team: While you may be there to shadow a particular physician or care provider, you'll also be interacting with the rest of the care team. Every care team and staff member will have valuable experience and advice that you can learn from. At the end of the day, it's not only the physicians that will offer you insights into your development.
Demonstrating your knowledge: Acting as a fly on the wall allows you to take in the nuance of patient interactions, but shadowing can present you with opportunities to get involved, too. Look for opportunities to rehearse your skills and ask questions when it's appropriate to do so. If you've been learning how to do a physical exam, take a patient history, or collect vitals, you can volunteer to do these at this stage. Use your judgment to determine when it's acceptable for you to do so. Similarly, if you have a burning question for the physician but you don't want to ask in front of the patient, make sure you take a note of it so you can come back and ask the physician at a later time.
It's important that you're honest about what you do know and what you don't know. The physician is well aware that you're at the beginning of your career and won't expect you to know everything. Also, remaining passive gives you a chance to take in an authentic clinical experience when someone else is in the driver's seat.
Seeing something substandard: It may happen that you see something during your time shadowing that you know to be substandard. If this happens, don't be afraid to highlight it with somebody who can help. Examples of incidents or behaviors you may feel obliged to speak out about include violations of patient confidentiality, actions that place the patient's safety at risk, or general disrespect and disregard for the patient. Use your judgment to decide whether to broach these topics the moment they happen or later on. Group discussions about shadowing experiences are a great venue to express some of your concerns with faculty and classmates.
Learning From a Physician With a Different Philosophy
It can often happen that students end up shadowing physicians with different philosophies or approaches to medicine than you are used to. If this is the case, don't be discouraged. There is a lot to be learned here.
Common areas where you may feel a mismatch between care provider intuitions include but are not limited to, the amount of warmth and intimacy care providers exhibit, the amount of time a care provider is speaking versus listening, and how care providers educate and motivate their patients. You may notice a degree of versatility in your care provider's approach depending on the situation, or that they stick to only one style.
Seeing a physician at work in a brand new way is a door to learning new branches of medicine or alternative ways of carrying out the branches you're already familiar with. There's no reason that you can't adapt to a new style of learning or medicine while staying true to yourself. Even if you decide that this physician's approach is definitely not for you, it will still stand to you and help you on the road to choosing the specialty and approach that are right for you.
What To Do After Shadowing
Always send a thank you email or note to the care provider you shadowed. This sign of appreciation will end your time together on a good note. You should also send thank you emails or notes to any healthcare providers or staff members whom you worked closely alongside. It's nice for them to feel appreciated after taking the time to show you the ropes and this gratitude will reflect well on you if you happen to work together again in the future.
After that, be sure to study up on the cases that you saw firsthand to reinforce your knowledge. Dive into the AMBOSS Library to search for medical terms related to your experience to reinforce and keep the information fresh. If diseases or conditions you learned about during your time shadowing come up on exams later, it will be easier to remember what you've learned when you can look to a real patient that you've treated.
Similarly, you should document the most important points about the clinical experience. Make comprehensive notes so you can return to them before your clerkships.
---
Check out this conversation with Dr. Sean Robert Huff and M3 student Osose Oboh to get more useful insights on how to excel in M1.