How to Write and Publish Clinical Research in Medical School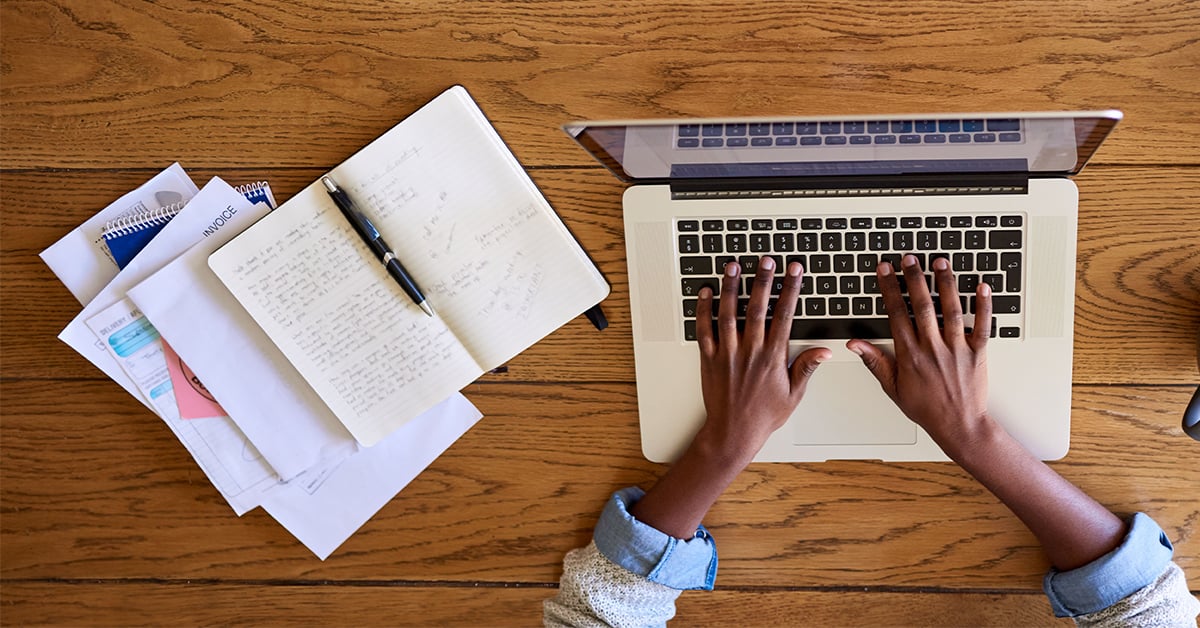 From working hard on the USMLE® exams to holding leadership positions in a specialty's academic society, there are many ways medical students can work towards matching into the residency of their choice. One such activity that looks great on residency applications is finding clinical research opportunities in medical school to write and publish papers. No one knows this better than Dr. Eve Bowers.
An Otolaryngology resident at the University of Miami/Jackson Memorial Hospital, Eve became an expert in writing, submitting, and publishing manuscripts during her final years in medical school. Check out Eve's blog post below to get valuable insights on how to get published in medical school.
As medical students, we're told that research is important and that publications are "good", and even "necessary to match" into residency, but we often aren't given the tools we need to turn ideas into manuscripts. This is especially true given our rigorous schedules.
When I looked through my CV, I saw I had a few abstracts and presentations, but no manuscripts. I wanted to write, but publishing seemed like just checking another resume box. On top of that, I didn't know where to begin.
My writing journey started with a case report I nervously picked up during my surgery clerkship. Then, over ten months of typing, editing, and sending unanswered emails, I went from writing 0 to ten manuscripts. The process was sometimes painful but mostly gratifying (yes, research can be gratifying), and you can do it, too.
To make finding, starting, and publishing high-quality research articles a little bit easier and a lot more enjoyable, check out my five tips for publishing clinical research in medical school.
1. Build your network to find publication opportunities in medical school
When looking for projects, finding great mentors is often more useful than finding the perfect project. This is especially true when starting out. Use your time on clerkships to identify attending and resident mentors who you trust to support your budding author ambitions.
At this stage, residents especially are your friends. When you demonstrate follow-through and receptiveness to feedback, you will be given more research opportunities. Don't be shy about asking mentors for tasks if you can juggle multiple projects, but don't bite off more than you can chew. It's important to communicate honestly and be transparent about the amount of time you have.
2. Kickstarting your research during medical school: start small
If you have no research experience, start with a case report. Volunteer to write an article about an interesting case you saw in the operating room or clinic. It's much easier and more rewarding to write about patients you have experience with, and case reports are a great way to demonstrate your writing ability to more senior authors.
Pro tip: Try to figure out as much as you can independently by using published reports as blueprints before asking for help. Nevertheless, don't be afraid to seek guidance when you need it! If you approach a mentor with a problem, come prepared with 2-3 realistic solutions or examples of how you tried to figure it out on your own.
3. Know the criteria for writing a clinical research paper
Before you begin, ask your mentor where they would like to submit the completed work. Each journal has specific standards, styles, and submission criteria. For guidance, look to papers previously published in that journal.
As far as annotations and citations are concerned, download and learn how to use Endnote or Zotero right now! You'll save days of work formatting your references.
Additionally, consider creating folders and spreadsheets to keep track of projects. Set goals and timelines for yourself from the beginning, and block off dedicated time to conduct a literature review, analyze data, and write.
Pro tip: If you are the first author and overseeing a large team, improve communication and efficiency by making everyone's roles and expectations very clear to the group via email.
4. Follow up with your mentor
Sometimes you'll send your mentor a draft, but she won't get back to you with edits and feedback in a reasonable timeframe. Surprisingly, many projects do not get past this point because of insufficient persistence. Here's what to do if this happens:
Politely nudge your mentor with follow-up emails and schedule a meeting to discuss in person or via Zoom.
Set deadlines and give specific reasons why the paper needs to be submitted. Some reasons could include, "I need this submission for my

residency application

" or "this is a requirement for my school."
Ask your co-author resident and/or fellow to advocate for edits and submission.
Whatever happens, don't give up at this point. You've put in the work, and persistence makes or breaks a successful student-author.
5. Write about the medical topics that you love
Writing is fun when you focus on subjects you're really passionate about. You also don't have to stay within your institution: feel free to branch out if you come across an interesting research opportunity at a different program. A little cold email can go a long way!
If your goal is quantity, you can increase output by asking around about "productive" research mentors and sticking to topics related to clinical practice or medical education. However, my advice is to never let relatively quick publication opportunities compromise the quality of your work. Remember — every paper you write gets easier and more enjoyable, and your work will be truly important to advancing the field you care about. Good luck!
---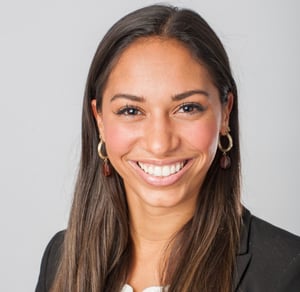 About the Author: Eve is an Otolaryngology Resident at the University of Miami/Jackson Memorial Hospital. She attended medical school at the University of Pittsburgh School of Medicine and undergrad at the University of Pennsylvania. She is passionate about medical education, mentorship, and increasing minority and female leadership in surgical fields. For more tips and tricks, follow her on Twitter and Instagram!
---
For more information on residency applications, check out the AMBOSS Residency Applications Clerkship Survival Guide.