How To Pass The USMLE Step 2 CS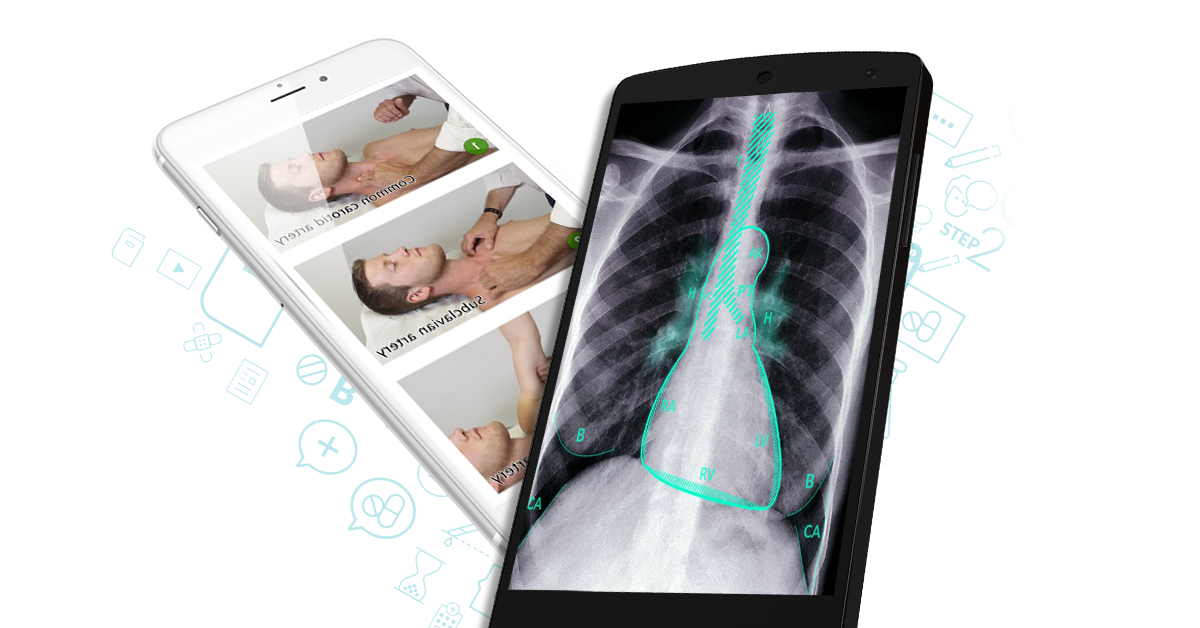 The Step 2 CS exam is important for both American medical students and international medical graduates (IMGs) wishing to practice medicine in the United States. It is structured around three components:
ICE = Integrated clinical encounter
CIS = Communication & interpersonal skills
SEP = Spoken English proficiency
To pass the Step 2 CS exam, you must essentially get through all of these components separately. If you do well on the ICE, you can still fail the SEP if you perform poorly. Therefore, balanced preparation is crucial. We spoke with Gina, an IMG who recently passed the Step 2 CS exam. This is how she prepared for the exam.
Practice, Practice and More Practice
One of the main things that helped me was to study with a partner. While preparation time is different for each individual, my study partner and I spent around 15 hours per week for 5-6 weeks studying for the exam. The Step 2 CS, while easier than other USMLE's, is the only exam in which minor mistakes may cost you, especially since you must solve at least 10 of the 12 cases.
Find a Resource That's Right for You
It is important to remember that the USMLE Step 2 CS tests your knowledge on the most common diseases in the United States. Finding the perfect resource was difficult because all of them had drawbacks. The First Aid and Kaplan books posed some problems, since my study partner and I had to look up additional information elsewhere, and neither resource included multimedia materials. UWorld did not offer an app, which was problematic when I wanted to get in some extra study time on the go. I really wish the AMBOSS Step 2 CS package had been available when I was studying for the exam, especially since it offers all of the necessary information in one place and doesn't require you to consult other sources. I also really like that the AMBOSS apps can be used offline - that is a huge help. Students currently preparing for their Step 2 CS are lucky to have AMBOSS as a resource.
Use a Timer
It is important to time yourself while practicing. On the day of the USMLE Step 2 CS exam, you will most likely be nervous and stressed. If you practice all of your cases with a timer, you will have one less problem to worry about on the day of your exam.
Make Note Cards
After I practiced all of the long cases with a partner, I made note cards for my second round. On the note cards, I wrote the patient's name, age, chief complaint, and vital signs. Once I completed all of my note cards, I shuffled them and had my partner pick cases randomly. Since you won't know which specific cases will show up on your exam, shuffling the note cards simulates a random selection process, which is similar to what you'll experience on your testing day.
Get Organized
It's easy to forget things when you are nervous. That's why it's really important to get yourself organized before going into the room. Writing down some mnemonics for the most important questions and jotting down 3-4 differential diagnoses related to the chief complaint will make you feel more organized and confident in front of the patient and will save you time when you write the patient note later on.
Type Quickly and Accurately
While the majority of us are probably proficient at typing, it isn't easy to type both fast and accurately under pressure and stress. On the day of the exam, you have tons of information to transfer from your blue sheet and type it up within 10 minutes. If you haven't really practiced, this will become the hardest and most stressful part of your day, and it may affect your performance. Right after you complete each practice case, I recommend timing yourself while typing up the information as quickly and accurately as possible.
Pro tip: As an IMG, it is helpful to switch your keyboard to 'American English' while practicing writing up the patient notes. This will help you get acquainted with the positions of punctuation on the keyboard (e.g., colon, semicolon, etc.) and will save you a lot of time during the real exam.
Don't Neglect Differential Diagnosis Tables
Diagnosis involves a process called "differential diagnosis," in which all possibilities for a patient's symptoms are initially considered. The possible causal factors are then narrowed down through a systematic collection of information, which makes some diagnoses more likely and rules out others.
The goal of differential diagnosis is to systematically collect information on the pattern of symptoms to allow you to accurately diagnose what is causing them. Having someone else quiz you on differential diagnosis tables or challenging yourself by covering up part of the information is really useful. Study differential diagnoses from the very beginning of your Step 2 CS prep period, and follow up 1-2 days before you take the exam to keep them fresh in your mind.
---
Because the Step 2 CS exam is most closely aligned with the role that medical students actually fill during clinical rotations, many test-takers assume the test will be easy and fail to prepare sufficiently. Don't overlook the importance of performing well. Use these strategies to succeed on your upcoming Step 2 CS exam.
Want to know more about Step 2 CS? We've got more tips on how to prepare for it here , and you can always refer to the NBME's Step 2 CS orientation video for a walk-through of what you can expect on exam day.
And AMBOSS is always there for you for the Step 2 CS exam. Sign up for a free account to access Step 2 CS-specific cases that are as or more difficult than what you will see on the actual exam.
Updated: March 14, 2019