USMLE® Step 1 Exam Dates in 2023: What You Need to Know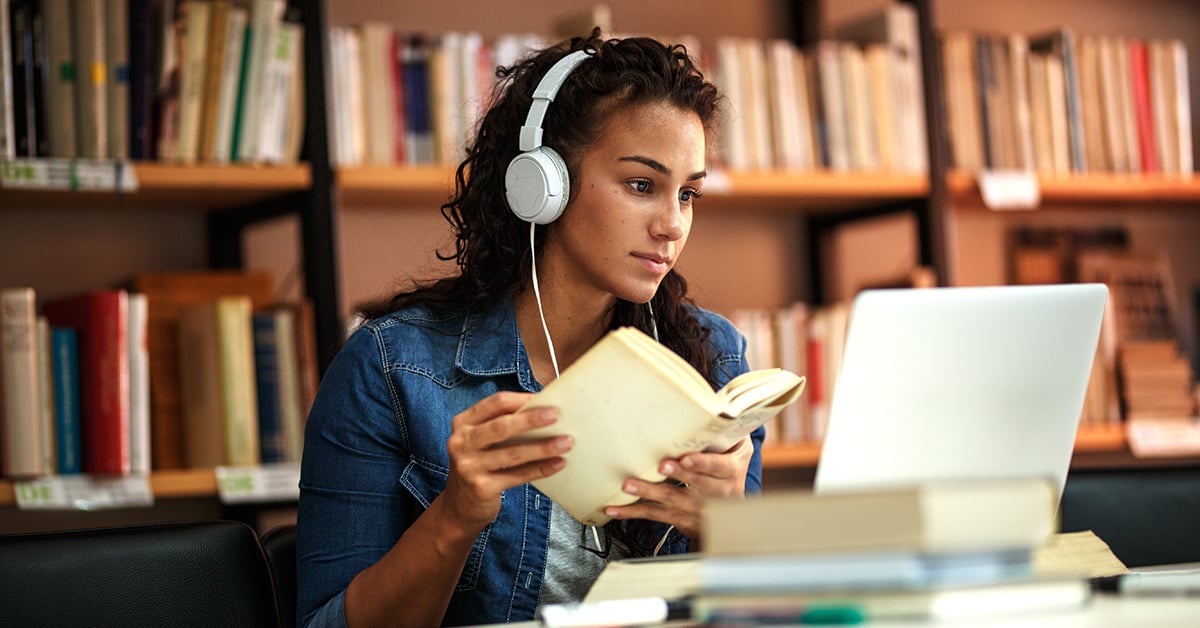 It's that time of the year when the thoughts and attention of thousands of medical students turn towards taking the USMLE® Step 1 exam. Aside from finding the best resources, creating a study plan, and trying to memorize the vast amount of information required for Step 1, there are some smaller practical steps that students need to think about, too. These include researching their eligibility, registering for the exam, and choosing a Step 1 exam date, amongst others.
To help you parse through it all, we've put together a handy guide, based on the USMLE instructions, that will shed light on some of the questions you may have.
When can I take the USMLE Step 1 exam?
Generally speaking, students take the Step 1 exam between their second and third years in medical school. However, since Step 1 became pass/fail in January 2022, many students began writing their Step 1 exam earlier in the M2 year than usual.
Students who follow an untraditional curriculum typically take the test after they take their NBME® Shelf exams. It's also possible to take Step 2 CK before Step 1, but this happens less often.
The USMLE Step 1 exam is available to take for most of the year except for major holidays. You can keep track of any test center closures here.
Who is eligible to take Step 1?
US & Canada MDs: Students officially enrolled in, or a graduate of, an LCME-accredited medical school in the US or Canada who will receive an MD degree are eligible to take the Step 1 exam.
US DOs: Students officially enrolled in, or a graduate of, a COCA-accredited medical school in the US who will receive a DO degree are eligible to take the Step 1 exam.
IMGs: Students officially enrolled in, or a graduate of, a medical school outside the US and Canada that is listed in the

World Directory of Medical Schools

and meets

ECFMG

eligibility requirements are eligible to take the Step 1 exam.
How do I register for Step 1?
Eligible applicants from US or Canadian schools can apply through the NBME application website. To get started, you must register as a first-time user. Once this is done, you'll receive your USMLE ID by email. This is the ID you'll use to register for future USMLE exams.
You can then apply for the USMLE, select a new application, and choose your testing period. Following your application, the NBME will email you with your scheduling permit and the period in which you can sit the exam. You can then schedule your test date through the Prometric website.
How far in advance can I schedule my Step 1 exam date?
You can schedule your Step 1 exam through the Prometric website as far as six months in advance. When applying for the exam, you must select an eligibility period. This is the window through which you will take the exam. The eligibility period lasts three months.
If your exam is coming up fast, check out our 30-day high-yield study plan. It covers 30 of the highest-yield topics that you'll need to know for exam day so you can streamline your studies and maximize your time.
How much does it cost to register for Step 1?
The cost of registration is $645 (for students taking Step 1 in the US) which can be paid with a credit card. The application fee is non-refundable. If for some reason you don't sit the exam within your eligibility period, you'll have to reapply with a new application. The eligibility extension costs $70.
How can I change my Step 1 exam date?
If you have already scheduled your Step 1 exam date, you can reschedule it on the Prometric website here.
Will my Step 1 exam date be affected by COVID-19?
While Prometric centers and testing have largely returned to full capacity, you can keep an eye on any test center closures on the Prometric website here.
According to the website, "a limited number of Prometric test centers will require candidates to present proof of vaccination in order to test." You can learn more about the requirements of individual test centers here.
When will I get my Step 1 results?
According to the USMLE, results for Step 1 are usually available within two to four weeks after the test date. However, it's possible that it may take longer than this. If there is a delay for some reason, the USMLE states you should wait at least eight weeks before inquiring about your grade.
Once your report becomes available, you'll be notified by email and can follow the online instructions to access it.
To learn more about taking Step 1 as a pass/fail exam, check out this article with advice from a Step 1 test-taker in the era of pass/fail.
Preparing for the exam
While there is no one-size-fits-all approach to studying for Step 1, there are a few key points that will apply to almost all students. Firstly, remember that it's a marathon, not a sprint. It's important to build up your knowledge base steadily and consistently. With that in mind, be sure to make the most of your dedicated study time, if your university offers it. You can use this time to pass through Qbanks such as AMBOSS to enhance your learning and practice your test-taking skills (the AMBOSS Exam Mode feature that replicates NBME exam-day conditions is particularly useful for this).
Self-assessments are another great way to prepare for Step 1. You can find self-assessments on a number of different learning platforms. If you are interested in taking a timed self-assessment that is representative of the real exam, you should sign up here for the annual AMBOSS Step 1 self-assessment. After completing the self-assessment, you'll receive a breakdown of your strengths and weaknesses, study recommendations, and (because so many students still want one!) a 3-digit score so you can benchmark your progress. And it's completely free to take!
You can also prepare for Step 1 (or any exam) with the AMBOSS Study Planner. With the planner, you can create a personalized Step 1 study plan that's adapted to your schedule and learning objective. It only takes seconds to set up and it will identify the areas you need to focus on the most with a personalized analysis.
Preparing for exams or practicing in the clinic? No matter what stage you're at, we've got you covered. Start your free AMBOSS trial today.