Average COMLEX® Match Scores by Medical Specialty 2022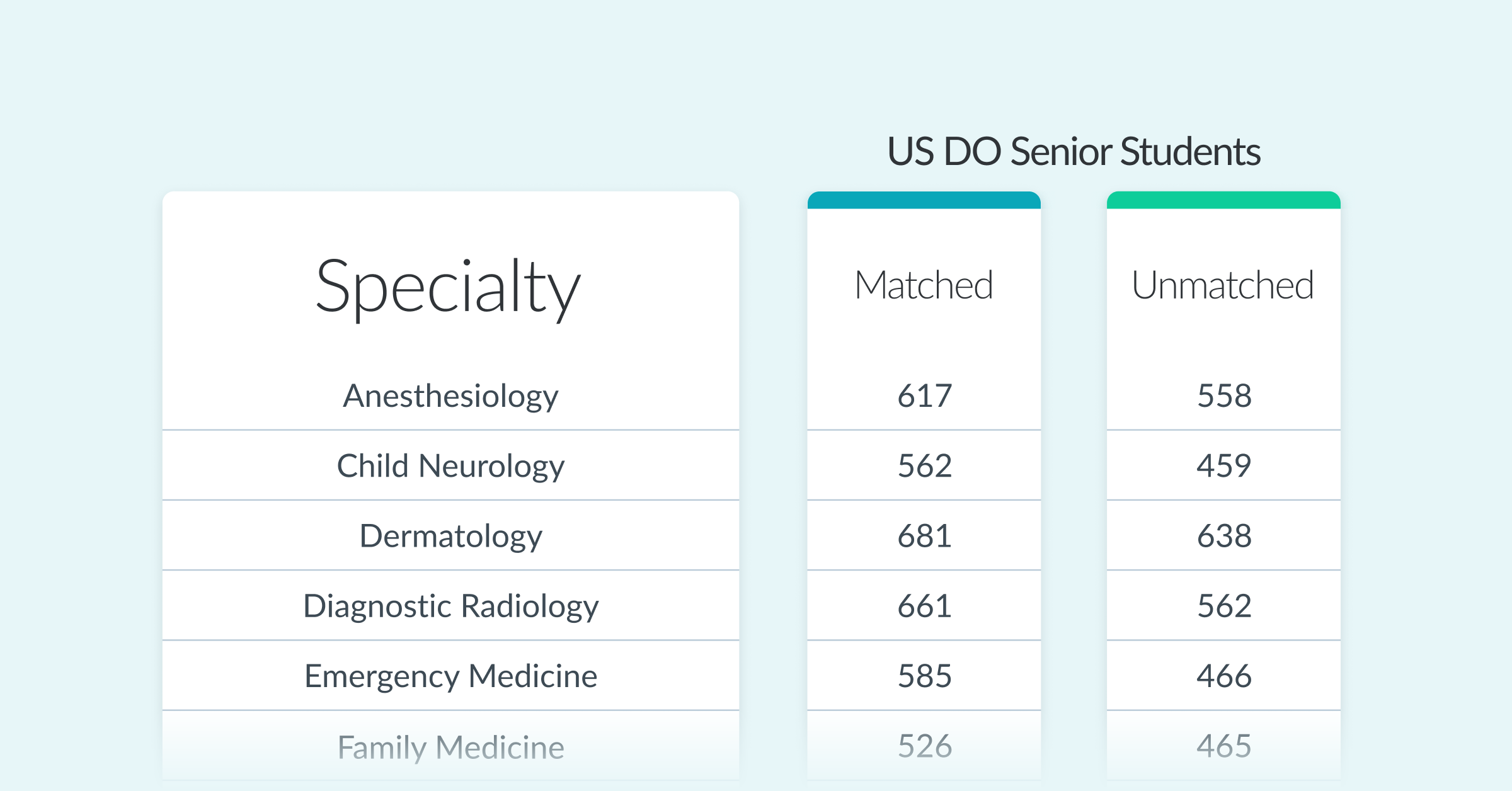 Are you curious what the average COMLEX®-USA Level 1 and COMLEX-USA Level 2-CE match scores are for your desired residency? Look no further! Check out the handy tables below that break down the data from the National Residency Matching Program (NRMP)'s Charting the Outcomes report.
The average COMLEX-USA Level 1 match scores by medical specialty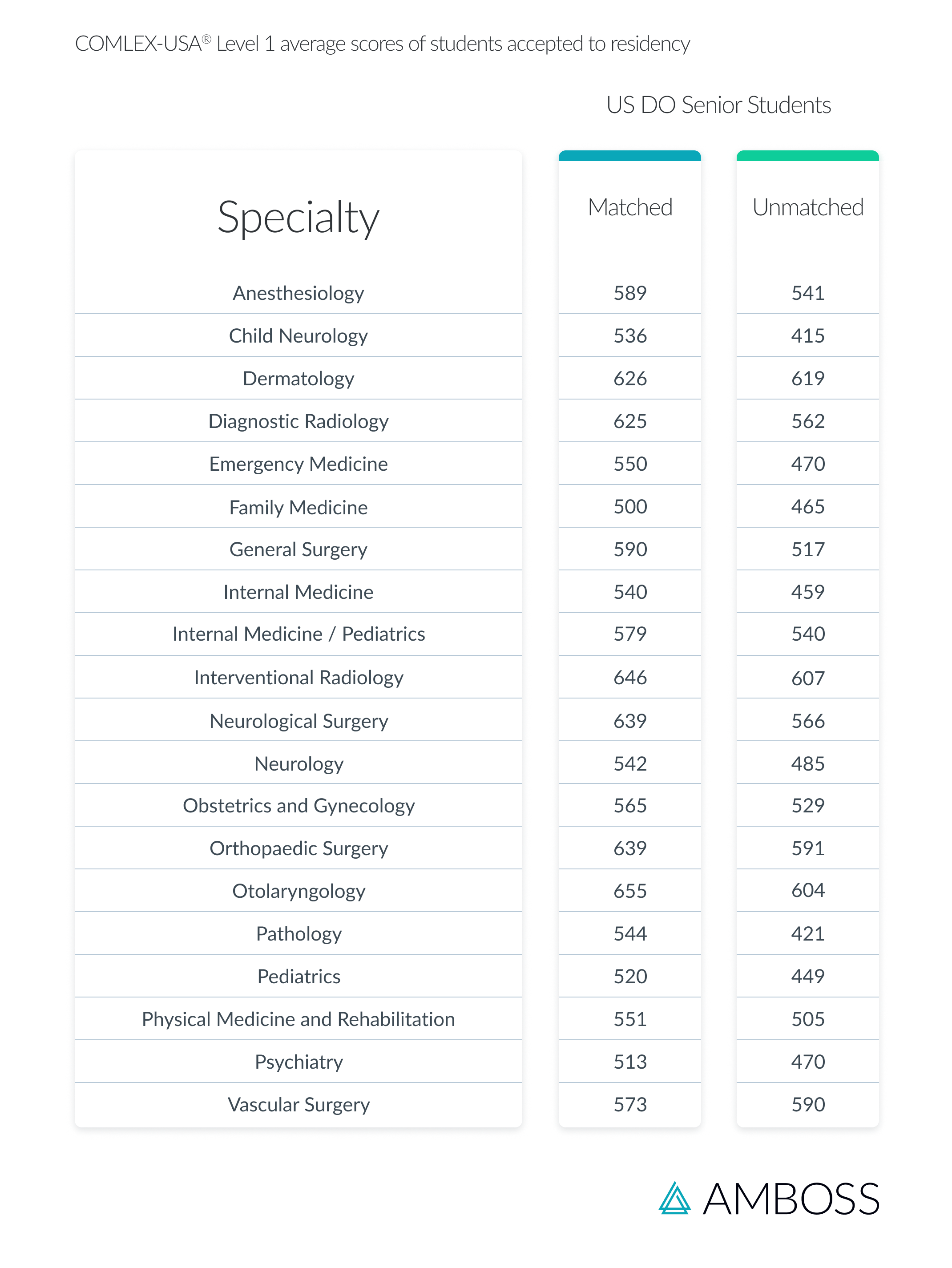 The average COMLEX-USA Level 2-CE match scores by medical specialty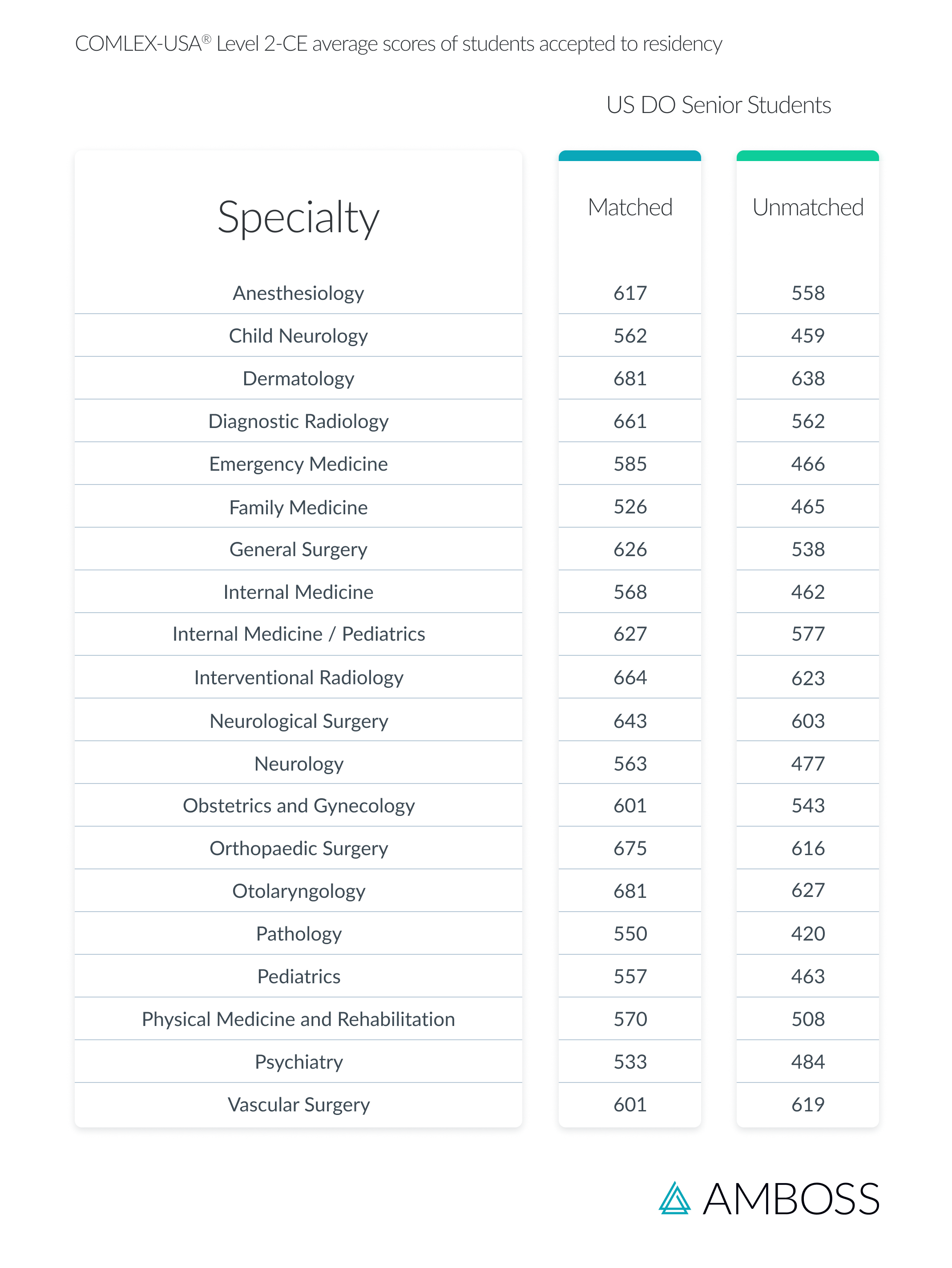 If you're planning on writing the USMLE® Step exams as well as the COMLEX exams, it can be useful to know what the average scores for those are, too. Check out the average 2022 Step 1 scores here and the average Step 2 scores here.
While there is undoubtedly a correlation between having higher COMLEX and USMLE scores and matching into desired residency programs, the data shows that scores are not the only factor for matching. In fact, there are many other areas where students can excel that will help them match. These include, but are by no means limited to, conducting clinical research, getting good letters of recommendation, having an impressive CV that highlights your medical and relevant extracurricular activities, and having a successful residency interview.
Preparing for exams or practicing in the clinic? No matter what stage you're at, we've got you covered. Start your free AMBOSS trial today.
Chart data: Data is from the Charting Outcomes in the Match: Senior Students of U.S. DO Medical Schools report. The NRMP has no affiliation with AMBOSS.
Only those who gave consent to use their information in the NRMP research are included in the matched and unmatched data.