Coping with COVID-19's Impact on Medical Education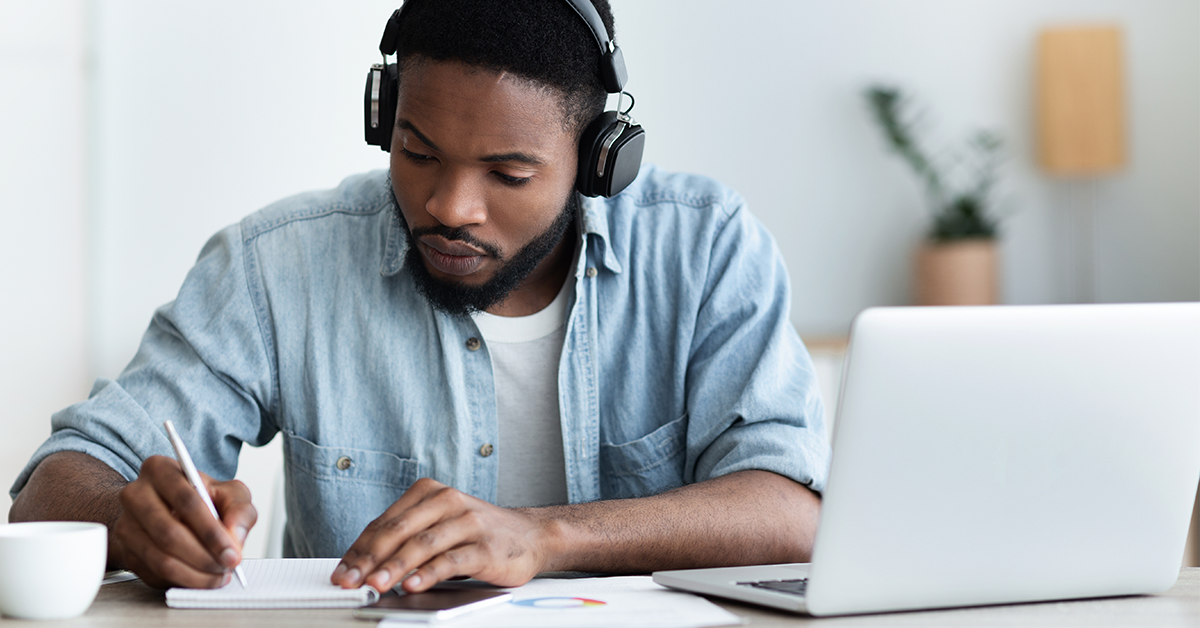 While many of us are happy to say "Goodbye" to the year 2020, it will be hard for medical students and educators to leave last year's experiences in the past. Unfortunately, the new year will be memorable for many of the same challenges caused by last year's pandemic.
So far, medical students have had similar experiences to those with non-medical backgrounds. For example, most of us have experienced a sense of isolation and anxiety that comes from staying at home for long stretches of time and viewing ourselves and others as potential health hazards. On top of that, we've felt the lack of accountability and purpose that many of us derive from day-to-day routines. Worst of all, we've had to deal with the grief born of watching the friends, family, and community around us experience a life-threatening pandemic.
Thriving under such circumstances would be difficult for anyone, and it can be easy to imagine how learning medicine with such a backdrop could be even harder. For many medical students, more specific obstacles have been thrown in their way. Some of these include:
The delay of important USMLE® exams
Missing the opportunity to complete clinical activities
Greater emphasis on digital platforms and teaching materials
Incomplete residency interview applications
No chance to complete away rotations
Delayed graduation
When experiencing any of these, it is absolutely reasonable to experience frustration, disappointment, and concern for the quality of one's medical education and career. With that said, there are many ways that medical students can make the most of their COVID-modified medical school experiences and still have a productive and successful year.
Find ways to get involved
Fearing for student safety, medical schools have limited the ways in which medical students are able to participate in clinical care. In some cases, this means not being able to complete any or all clinical activities based on the in-person provision of care.
However, there are still opportunities for students to gather clinical experience in non-traditional ways. One of these is to work within your health system to conduct telephone screens for high-risk COVID-19 patients. Alternatively, it may be possible to assist high-risk individuals with challenging tasks like grocery shopping or conduct informational consultations about COVID-19 with patients and non-patients alike.
Establish a routine (and be creative!)
For many of us, a day-to-day schedule is the cornerstone of a happy and efficient way of life. With COVID-19, this has been thrown into disarray as many of the activities we built our daily lives around are now considered hazardous to our health. If you're hoping to establish a sense of normalcy that can provide you with motivation and accountability, it's a good idea to look back on certain aspects of your pre-COVID life when structuring your days now.
Perhaps you found group activities to be a much-needed source of social accountability? If that's the case, considering studying with a classmate over video chat! Or perhaps you liked the routine and consistent pace of lectures? Create blocks of time within your daily schedule that mimic the flow of a regular day. This concept also applies to things like exercise, socialization, and hobbies.
One of the many social costs of COVID-19 is the absence of structured and unstructured opportunities for medical students to interact with each other and medical educators. To counter this, medical students must be confident in reaching out for one-on-one consultations to fill in the gap. At first it may not seem like it, but taking the initiative to maintain social connections will be a welcome addition to both party's lives.
Look ahead to a life without COVID-19
Right now, medical students and non-medical students alike feel as though a giant pause button has been pressed on their life. If that's the case, there are still plenty of opportunities to prepare for what comes next as life gradually transitions back to normal.
For medical students, this could be engaging in activities that are relatively safe during a pandemic. This includes conducting research in a sparsely populated laboratory environment or taking the time to work through some question banks for a USMLE-exam that is many months away. As with everything else in life, you will never regret getting a headstart on the challenges to come.
Ask more of your medical school
Individual medical schools have been given a great degree of freedom in choosing how to modify their curriculums during COVID-19. Judging the feedback we've been hearing from students, some schools are doing a better job than others in making sure that students are happy and engaged by curriculum changes.
Therefore, it's important to remember that the views of students are a major motivating factor for medical school faculty and staff. Don't hesitate to let your medical school know if you would like more engaging digital teaching materials, opportunities to complete clinical responsibilities safely, or more structured time with your classmates and professors. You're paying for medical school with your time, energy, and money, so do not shy away from making the most of it!
---
Looking to keep your knowledge fresh while studying from home? Test yourself with a Qbank session!