AMBOSS is Partnering with SNMA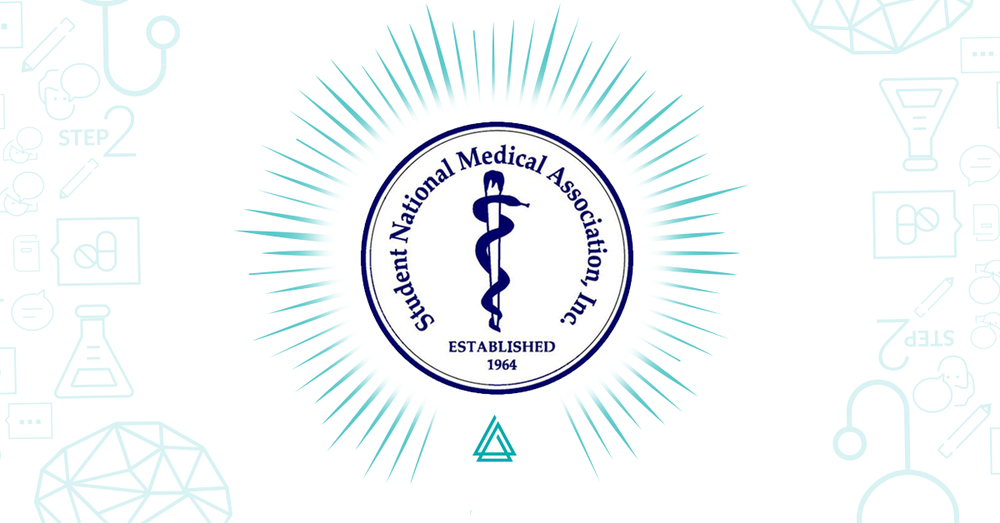 Medical school's challenges are unique. The hours, high-pressure exams, and intense work environments encountered throughout aren't at all typical of other career paths. Finding an empathetic ear can challenge unto itself, as your closest friends and family are unlikely to be equipped to give you the full support you need.
As such, many medical students turn to student associations. Student associations offer understanding and encouragement to their members in the form of tangible benefits like special offers on study resources and "ins" with professional services. At their best, they function as ready-made communities of individuals with whom you can share experiences, find opportunities and grow.
At AMBOSS, we understand the importance of finding a support network that is "rooting for you to succeed." We're thrilled to announce our partnership with SNMA in an effort to help strengthen that network.
What is SNMA?
Student National Medical Association, or SNMA, promotes the representation and support of underrepresented minority medical students and communities. With its aim to bring forth "clinically excellent, culturally competent and socially conscious physicians," they seek to ensure that medical education and services are culturally sensitive to the needs of diverse populations.
And many students have found a steadfast advocate in the association. Angela Nwankwo of the University of Missouri-Kansas City School of Medicine says of SNMA:
"It was the first organization that offered me support and guidance at my institution. I also loved that I was able to connect with fellow minority medical students. I saw how SNMA as an organization offered older students so many ways to get involved and develop themselves through leadership and service."
One of those ways is through regional conferences, where students and healthcare professionals can connect over shared thoughts and bolster each other with new ideas: "I enjoyed all of the speakers who talked about a wide variety of topics from gun violence to health disparities to social justice in medicine," says Angela. "Overall, my experience was very enlightening and encouraging as I was able to see hundreds of students just like me on the same path! I'm looking forward to this year's AMEC conference even more now!
"The energy of the conference was like coming home. Everyone was so warm and inviting. I had great conversations with everyone I met. I was able to talk about everything from study techniques for pathology to apartment interior design on a budget! A key point I took home was remembering that I had so many people rooting for me, and the conference reinforced that by giving us booths for education material like AMBOSS, having residency programs directors, and financial advisors."
About the AMBOSS-SNMA Partnership
AMBOSS is joining SNMA in its mission with a variety of offers for its members. All members can add one month of free AMBOSS access to their accounts, or they can apply for one of two available AMBOSS scholarship grants. You can find out how to get free access to AMBOSS here.
Current SNMA medical student members can apply for the AMBOSS Excellence Scholarship offering $500. For us at AMBOSS, excellence means providing the highest accuracy and quality of information, presenting it in the most efficient way possible, and staying constantly up to date with current standards. And so we turn the question to you: What does it take to bring excellence to your patient encounters or to your desired specialty field?
You can answer the question—as well as find out more about the scholarship and how to apply—at SNMA's official website.